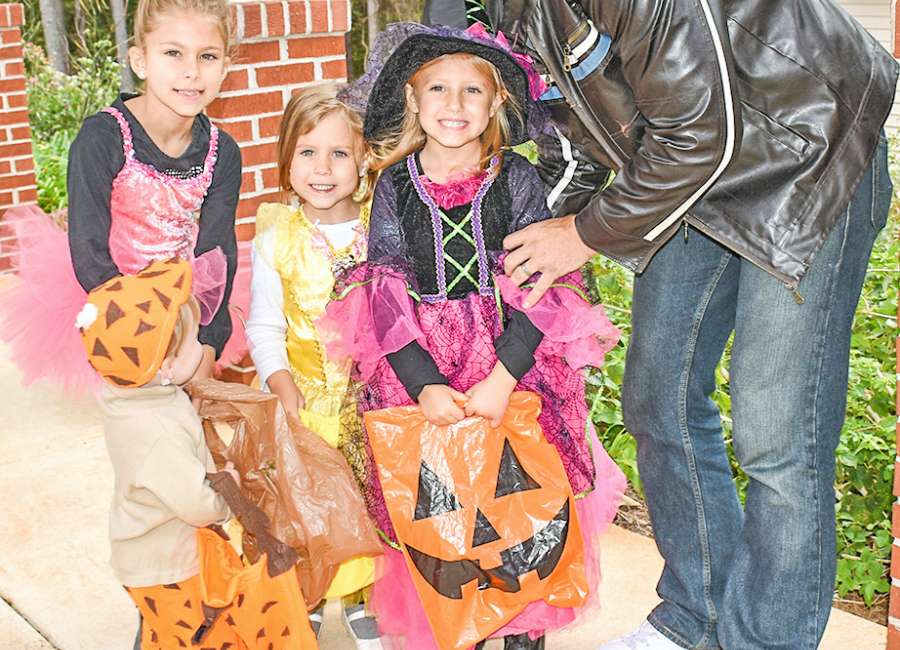 This weekend will offer lots of opportunities for fall fun.

Fall Festivals and Trunk or Treat events are planned at several area churches. Ashley Park will also have a Fall Festival on Saturday from 10 a.m. to 1 p.m. on the green at the shopping venue.
Trick or treating, food trucks, face painting and a pumpkin patch will be among the activities. A balloon artist will also create  some colorful magic.
Newnan Chapel United Methodist Church will hold its Trunk or Treat in partnership with the Chalk Level Association at the Howard Warner Boys & Girls Club, 55 Savannah St. on Saturday.
The event will be from 1-4 p.m., according to Julia Morrison-Morgan, who handles publicity for the church.
"There will be food, prizes and games," she said. "All ages are welcome."
Line Creek Baptist Church, 1488 Bob Smith Road, Sharpsburg will have its Fall Festival on Saturday from 10 a.m. to 2 p.m. "We will have a hayride, bouncy house, cakewalk, food, games, crafts and storytime," said church member Linda Chitwood.
Providence Baptist Church on Summers-McKoy Road will hold its Fall Festival on Saturday from noon to 3 p.m. "There is no charge for anything," said Doris Powell, who helps with publicity for the church.
Activities at Providence will include cakewalks, a photo booth, a candy apple toss, a pumpkin pop and ring toss. There will be lots of prizes. There will be food, including hot dogs, chips, coleslaw, baked beans and sodas, Powell said, as well as s'mores and bags of candy.
Angela Beasley, Jackie Carter and Tiffany White are chairpersons for the Fall Festival at Providence.
Fall fun events on the calendar today include:
•Children's Halloween Party, Coweta Veterans Club, 130 Veterans Club Road, 6-8 p.m. Children should wear costumes. Each child will receive a hotdog, chips and a drink, as well as candy. Games and a cakewalk are planned.
•Fall Festival, Sunnyside Baptist Church, Greenville Street, 6:30-8:30 p.m. A cakewalk, Bingo, a hayride, games and refreshments will be offered.
•Fall Festival, Cross Point Church, 191 Hines Road, Hogansville, 7-10 p.m. A Giant Cliff Hanger Slide, a hayride, Trunk or Treat, and a costume contest are planned. There will be a $50 cash giveaway, live music and a disc jockey. Hot dog plates will also be available. There is no cost for any of the Cross Point activities.
Activities on Saturday's calendar include:
•Trunk or Treat, Resurrection Lutheran Church, Lora Smith Road, 3-5 p.m.
•Trunk of Treat, First Baptist Church, 224 Magnolia St., Haralson, 4-6 p.m. There will be candy, free food, a cakewalk, face painting and a hayride.
•Trunk or Treat, Allen-Lee Memorial United Methodist Church, Lone Oak, 4-6 p.m. 
A hot dog dinner will be held.
•Fall Festival, White Oak First Baptist Church, Highway 34, 4-7 p.m.
•Trunk or Treat, Clark Chapel United Methodist Church, Luthersville, 4-8 p.m.
•Fall Fest, downtown Grantville, 4:30 p.m. Everyone is asked to wear a costume to this event, sponsored by the city of Grantville. Plans include barbecue, live music, bounce house, slide, hayrides and Trunk or Treat.
•Fall Festival, Fellowship Baptist Chapel, 1188 Tommy Lee Cook Road, Palmetto, 5-8 p.m. There will be a Trunk or Treat, a hayride, a cakewalk, carnival games, as well as hot dogs, chips and drinks.
June Harris of East Newnan Baptist Church said East Newnan's Fall Festival will be Sunday from 5-7 p.m. In addition to Trunk or Treat, there will be a 22-foot Colossal Cliffhanger slide and a Disney Princess bounce house.
A 30-foot obstacle course is also planned.
East Newnan also plans a chili cook-off and a cakewalk, and there will be lots of games and food.
Other events planned for Sunday include:
•Trunk or Treat, St. George Catholic Church, 771 Roscoe Road, 3-5:30 p.m. Car trunks will be decorated with Halloween spirit. Admission is one bag of candy per child.
•Pumpkin Patch Fall Festival, Moreland United Methodist Church, 3-6 p.m.
•Trunk or Treat, Cornerstone United Methodist Church, 2956 Sharpsburg-McCollum Road, 4-6 p.m.
•Trunk or Treat, Providence Baptist Church, Providence Church Road, 4-6p.m.
•Trunk or Treat, St. Paul's Episcopal Church, 4:30 p.m. 
The Newnan Youth Athletic Association will be holding Trunk or Treat at the Recreation Department at 39 Hospital Road on Tuesday from 6:30-8:30 p.m. The event will honor first responders and military personnel, according to organizer Joseph Robards.