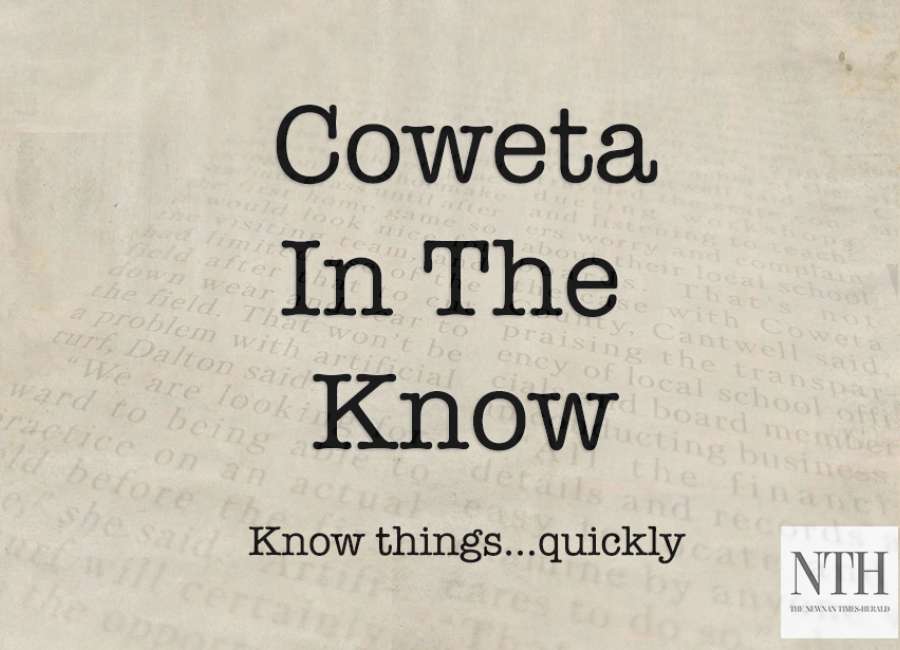 Family Patterns Matter is looking for volunteers to tutor local children. Adult volunteers must undergo a criminal background check, and youth seeking to fulfill community service hours for various clubs may sign up. For information visit www.familypatternsmatter.org or email familypatternsmatter@gmail.com
Recently elected as new deacons at Central Baptist Church are Ken Eggleston, Tom Freeman, Clay Hudson, Otis Jones III, Pat McKee and Proctor Smith. Rotating off the active diaconate are  David Abt, David Gregory, Mark Mitchell, Jim Qualls, Ben Robuck and Lamar Wright.
Georgia-born actor Scott Wilson, who played veterinarian Herschel Greene in "The Walking Dead" for three seasons, died Oct. 6 in Los Angeles. He was 76.
The Central High School classes from 1956-1970 will have their annual picnic Oct. 27, starting at 11 a.m., at Boston Farm, 919 Miller Road, Hogansville. People planning to attend should contact their class representative, Hogan Culbreath at 678-232-7116, or Sarah Brooks at 770-599-6548.
Members of the Staff Support Team at Resurrection Lutheran Church are Peter Anderson, Jill Dance, Blanche Jarvie, Pat Richmond, Linda Yandle and the church's pastor, Gary Christensen. The SST was recognized at the church this month.
Atlanta Motor Speedway has once again opened its camping facilities to evacuees seeking refuge from Hurricane Michael. The facilities available to Michael evacuees at Atlanta Motor Speedway will be the same as they were for evacuees of Hurricane Florence last month. The campgrounds, which are equipped to handle thousands of campers during the track's annual NASCAR weekend, are available free of charge for dry RV and tent campers in the Legends Campground.  
The local support meeting for Grandparents Raising Grandchildren meets the third Wednesday of each month, unless a holiday, from 10-11:45 a.m. at the Coweta County Recreation Department, 39 Hospital Road. At the Oct. 17 meeting, Blue Cole, business support analyst for TANF and Grandparents Raising Grandchildren with the state Family and Children Services office, will speak.
Don A. Wimberly, assisting bishop for the Episcopal Diocese of Atlanta, visited and preached at St. Paul's Episcopal Church Oct. 7.
The 12th annual Michael Dempsey Memorial Barbecue was held Oct. 6 at Providence Baptist Church in Chattahoochee Hills. Proceeds went to the Providence Scholarship Fund for college students studying for ministry-related professions. The event is named for the son of Tully and Mike Dempsey and has raised more than $40,000 over the years.
The Coweta-Fayette Fellowship of Christian Athletes is planning a Sporting Clays Charity Tournament for Nov. 1 at Big Red Oak Plantation. Registration will be at 8 a.m. and a barbecue lunch and awards will start at 11:30 a.m. Registration for teams of four shooters is $650. For information, contact Rob Brass at 404-944-1190 or rbrass@fca.org or Sarah Roberts at 404-538-7451 or sroberts@fca.org .