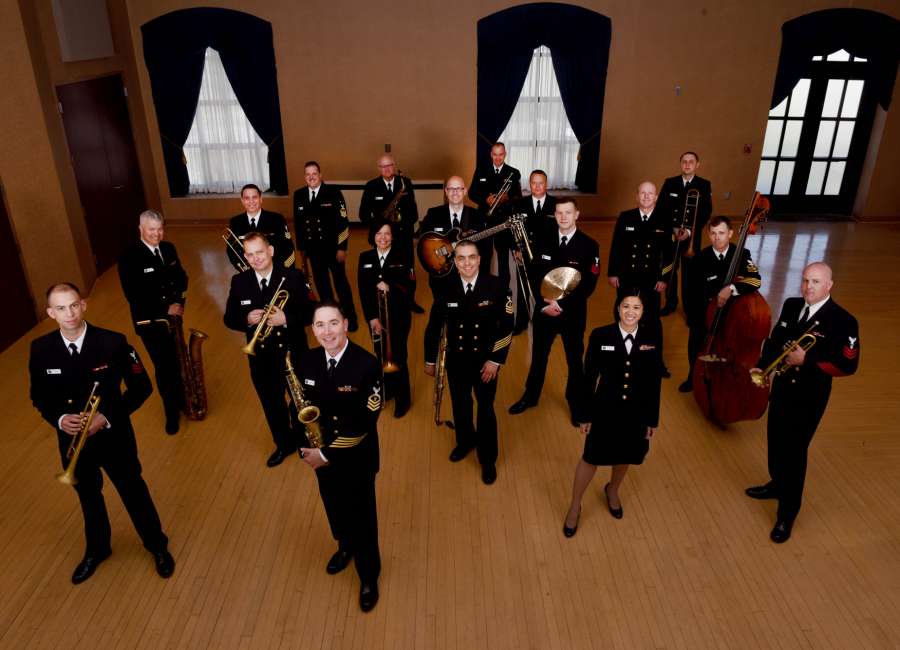 RiverCenter presents U.S. Navy Band Commodores Jazz Ensemble
RiverCenter in Columbus will present a free performance by the U.S. Navy Band Commodores Jazz Ensemble on Monday, Oct. 29, at 7:30 p.m.
The U.S. Navy Band Commodores Jazz Ensemble is also scheduled to perform Oct. 28 at the Nixon Centre in Newnan, but all tickets have been distributed.
The U.S. Navy Band Commodores, the Navy's premier jazz ensemble, are touring in celebration of their upcoming 50th anniversary, serving the Navy and the nation through jazz.  Under the direction of Senior Chief Musician William C. Mulligan, the U.S. Navy Band Commodores' national tour highlights the legacy of innovation in Navy music, from John Coltrane, Clark Terry and Artie Shaw to the world-class composers, arrangers and performers that comprise the unit in the present day.
A ticket is required for admission. For tickets, contact the RiverCenter box office in person between the hours of Monday-Friday, 10 a.m-5:30 p.m. or by phone at 706-256-3612. Tickets are limited to four per person. For additional information, visit www.rivercenter.org
* * *
Salesforce to create 600 jobs in Fulton County
The Georgia Department of Economic Development recently announced that Salesforce, a customer relationship management company, will create 600 jobs and invest $12.25 million to significantly expand its presence in Atlanta. The company will grow its footprint to seven floors in its existing building, The Atlanta Plaza, located at 950 East Paces Ferry in Buckhead. The building will now be known as Salesforce Tower Atlanta.
Salesforce Tower Atlanta joins the ranks of other regional headquarters, including Salesforce Tower New York, Salesforce Tower Indianapolis, Salesforce Tower London, and the company's worldwide headquarters, Salesforce Tower San Francisco.
Plans for the building include a renovated immersive lobby experience and top floor "Ohana Floor," an open hospitality space available for nonprofits and local education groups on weeknights and weekends at no cost. Salesforce will start moving into the newly renovated floors beginning in 2019.
* * *
Local business connections and  opportunities
Oct. 23
Ribbon cutting - Barberitos Southwestern Grill and Cantina, 11-11:30 a.m. 335B Newnan Crossing Bypass, Newnan.
Oct. 24
Power Networking Lunch, 11:30 a.m.- 1 p.m. Sprayberry's Barbecue, 229 Jackson St., Newnan.
For more information on these activities, visit www.newnancowetachamber.org