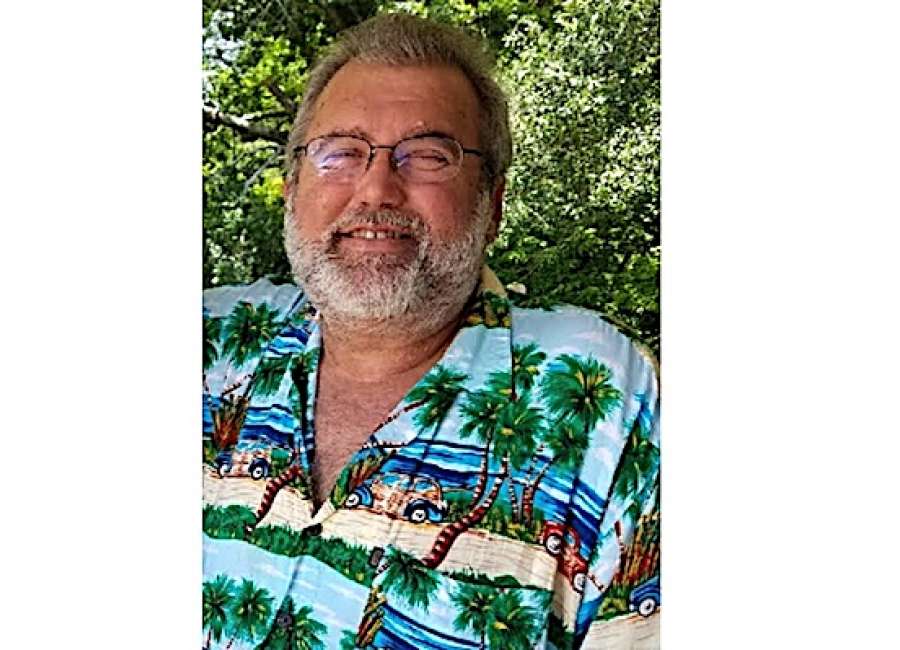 Micah 6:8 "He has told you, O man, what is good; and what does the LORD require of you but to do justice, and to love kindness, and to walk humbly with your God?" 

Benny Ray Hayes was born May 16, 1954 in Newnan Hospital.
For the next 64 years, Benny would journey through his life under the admonitions of that verse of scripture – sometimes very quietly – sometimes creating a little wake on the seas of life. Life for Benny was a constant season of gratitude for he considered his life to be blessed. His ability to be at ease with others and to make them at ease with him made his circle of friends amazingly wide and inclusive of people from all walks of life.
He was possessed of a great servant spirit. He went about his life's work as a diesel mechanic for 40 years with a great sense of pride; not just because he was one of the best, but he knew that others; mainly Newnan's first responders depended on that fire truck or that police car to be operating at 100 percent because their lives and the lives of those they were helping depended on his skills. For 24 years, he faithfully served Newnan.
As a child, most young boys are fascinated by fire trucks, and Benny felt he was lucky to put his big boy skills to work on the real deal!
Benny never forgot that the strength in his life came from the God who created him. He was a member of the church family of Freeman Memorial United Methodist Church. 
Benny translated the love of God into a deep love for his family. He was the dad in the stands, the dad who brought the Christmas tree, the Brownie or Girl Scout dad. There was never a concert, recital or program that was not given the highest priority in his busy life. 
Benny was a "Romantic". The word would usually not require a capital letter, but in Benny's life it did. He adored his wife, Dora. For the 43 ½ years of their marriage, "a great adventure" might come close to describing those years together. Every five years they would renew their vows – in case Dora Forgot how lucky she was.
There would never been enough years together to cram all the many things Benny wanted in his life, and they were years filled with fishing, gardening, landscaping, cooking, movies, concerts, The Newnan Theater Company, The N.I.T.W.I.T.S.
As is evident by now, Benny fulfilled all of God's designs for any man which would have given Benny peace at the end of his life's journey. Benny's near perfect life was clouded somewhat by health challenges these last years, but his life was given greater quality by the careful attention of his doctors, nurses, therapists and dialysis providers. Dr. Andrew McDonald was not only Benny's doctor, but also his friend and advocate during these years of health issues.
Benny's life was a glorious time of love made possible by his adoring wife Dora Long Hayes (no, she did not write these words). He was an exemplary father to his daughters, Ashley Hayes Desjardin, Lindy Hayes and his daughter by love, Lindsey Brown. He was the proud grandpa to Benjamin Desjardin and Gethan Rohrbaugh. Also surviving him are his mother, Helen Hayes Tanksley, and his father-in-law, Emmett R. "Bud" Long, Sr.
He was preceded in death by his father, James Tanksley; his mother-in-law, Linda Stitcher Long; his brothers, Joel Tanksley, Alvin Ernest Tanksley; and his brother-in-law, Emmett Long, Jr. He will surely be missed by CoCo and Sunny.
All the family and friends who have been so faithfully involved in Benny's life will gather to remember and celebrate those happy days on Friday, October 5 between 5-8 p.m. at McKoon Funeral Home at 38 Jackson Street. The service to honor his life will be on Saturday, October 6, 2018 at 11 a.m. in the chapel of McKoon Funeral Home to be led by Reverend James Hearn and Reverend Kathy Broadwater.
In lieu of flowers, it is suggested that memorial contributions be made to Freeman Memorial United Methodist Church, P.O. Box 755, Newnan GA 30264.
Online condolences may be expressed at www.mckoon.com
McKoon Funeral Home   770-253-4580