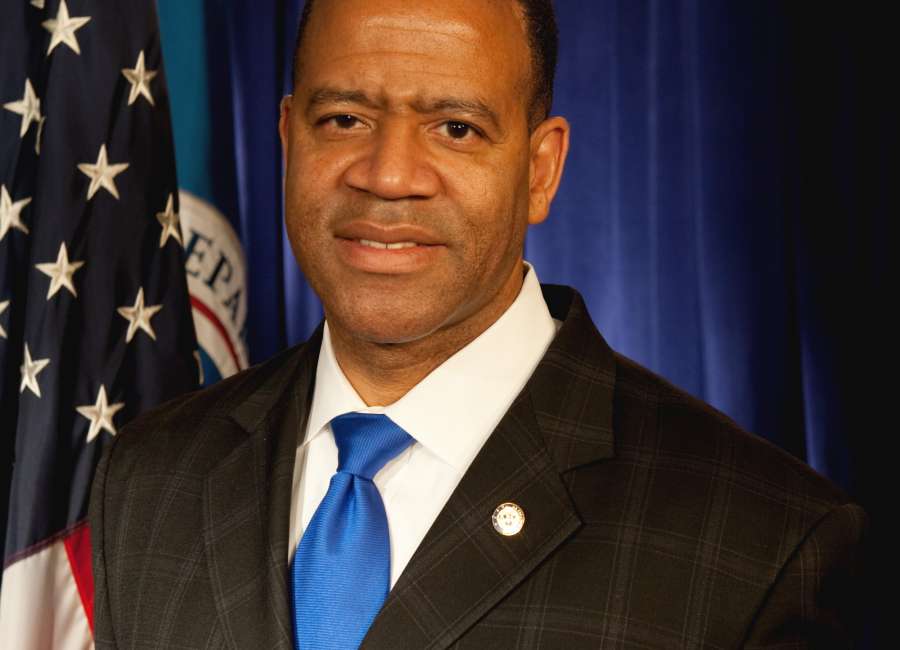 Kelvin Cochran, the Atlanta fire chief who spoke in Newnan during the midst of a controversy about his writings on homosexuality, is getting a $1.2 million settlement from the city of Atlanta.
The Atlanta City Council has voted 11-3 on Monday to pay $1.2 million to settle a lawsuit brought by Cochran, who was dismissed after he wrote a book that included anti-gay passages, according to The Associated Press. Cochran was fired in January 2015 during a 30-day probation period because of his book, "Who Told You That You Were Naked?"
Cochran spoke at First Baptist Church in downtown Newnan after the suspension was imposed and before he was fired. Cochran returned to Coweta as the keynote speaker for The Stand, a men's conference, with sessions held at Trinity Fellowship Assembly of God and at St. Smyrna Baptist Church in 2016.
Cochran was fired by former Mayor Kasim Reed. A city spokesman in an email Tuesday told the AP the city's legal counsel recommended a settlement to avoid paying millions of taxpayer dollars in damages and legal fees.
In his suit, Cochran stated he was fired because of his religious beliefs. 
In late 2013, Cochran self-published "Who Told You That You Were Naked?" He gave copies of the men's Bible study book to some subordinates at work.
The book includes passages that say gay people and those who have sex outside of marriage are "naked," meaning they are wicked, ungodly sinners.
U.S. District Judge Leigh May ruled in December that the city did not retaliate against Cochran in violation of his rights to free speech or free association. She also found that the city didn't discriminate against Cochran based on his viewpoint or violate his right to free exercise of religion, the AP reported.
May said rules cited in Cochran's dismissal requiring city employees to get pre-clearance for outside employment could stifle speech unconstitutionally and also failed to define the standards to be used when judging a potential conflict of interest.
The Alliance Defending Freedom, a conservative group with headquarters in Scottsdale, Ariz., which represented Cochran, celebrated the settlement.
"We are very pleased that the city is compensating Chief Cochran as it should, and we hope this will serve as a deterrent to any government that would trample upon the constitutionally protected freedoms of its public servants," attorney Kevin Theriot, who argued Cochran's case in court, said in an emailed statement.
After Cochran gave the book to some subordinates, an assistant chief raised concerns in October 2014 about some of its statements on homosexuality, particularly because the book made clear Cochran was Atlanta's fire chief.
In November 2014 Reed suspended Cochran for 30 days without pay as punishment for selling his book without providing proper notice or getting written approval, city attorneys have said. The city also opened an investigation into whether Cochran had improperly imposed his views at work. City attorneys have said Cochran was told not to comment publicly on his suspension.
Cochran, however, helped organize a public relations campaign to challenge the suspension, saying he'd been fired for his religious beliefs, according to the AP.
Reed fired Cochran for violating the terms of his suspension by publicly saying he was fired for his religious beliefs, which irreparably damaged his relationship with the mayor, city attorneys have said. The city's law department also found that while Cochran had not engaged in illegal discrimination, the book's publication and distribution caused his subordinates to doubt his leadership abilities.
Cochran's attorneys argued that comments Reed made while Cochran was suspended and when he was fired made it clear that the mayor was retaliating against what he saw as inflammatory ideas presented in the book.
During his 2014 remarks made at First Baptist, Cochran stated that God intended for men and women to populate the Earth and that "any sex outside marriage and outside of a man and woman in holy matrimony is against the word of God."
At Trinity Fellowship in 2016, Cochran said God wants men to live with mastery of six domains: physical, mental, relational, financial, geographical and spiritual.
Cochran shared his decision to stop drinking beer as part of his own process of mastery.
"There were times in my life when I could never imagine not drinking beer," he said at Trinity. "I realized, though, that beer drinking isn't going to send you to hell. For my testimony, it was just preventing me from being the man God wanted me to be, and I realized I had to give it up."
Cochran is a nationally known leader in public safety circles. He served as administrator for the Federal Emergency Management Agency's United States Fire Administration for two years.