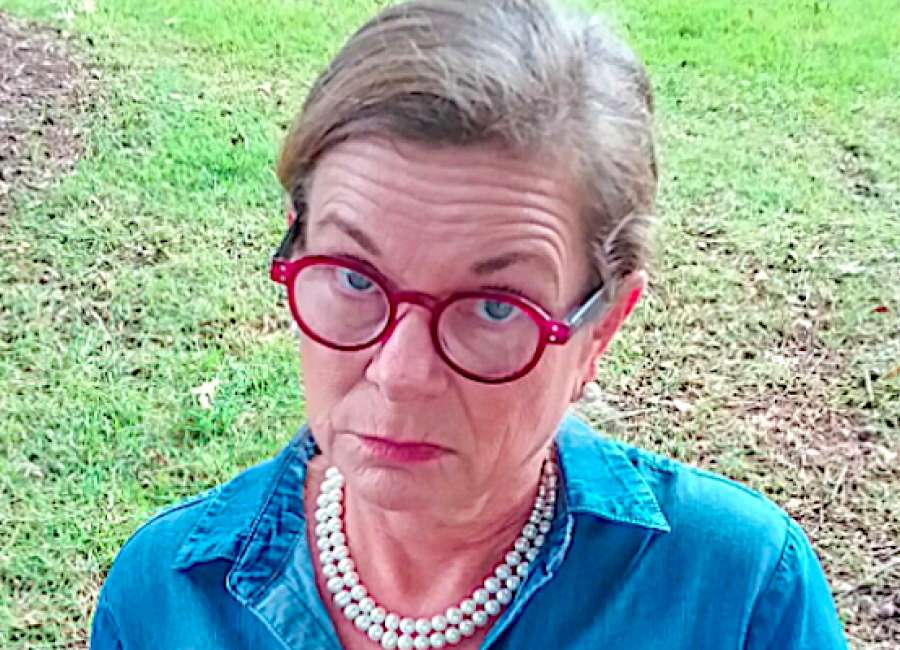 Dear Miss Pearl,

I bought a beautiful cut glass bowl to give to my mother-in-law for Christmas. She is going to love it. My concern is that I bought the bowl at an estate sale so it is not brand new. Can I give this to her even though it is used?
The bowl is not "used" it is VINTAGE and, of course, you can give it to her. A thoughtful gift is the best kind of gift to give and to receive. I love a good estate sale and have found myself in good company with some of Newnan's finest ladies. You can find some lovely things at a fraction of the cost – assuming it is even made any more. I am a sucker for a beautiful, old, hand stitched quilt. Big thinks we have enough..he is so silly! The important thing is that you are giving a gift that you know is going to be loved and appreciated. Expensive doesn't necessarily mean "better," and we all know that a gift given from the heart is priceless.
Dear Miss Pearl,
Someone in my neighborhood gives out big, expensive candy to the children on Halloween. There is always a crowd at this house. Don't you think this is taking things a little too far?
Why must we make everything a competition? You should not care what other people give out. Some people enjoy Halloween more than others, and they like to go over the top because it brings them joy. Little and Baby were two of the laziest children on the face of this earth, but they would gladly walk all the way to the McGraws' house every Halloween because they knew they were going to get cotton candy. This was a fun tradition for so many families – especially when the children got old enough to walk by themselves. Stop being a joy sucker and re-evaluate what Halloween is all about... CANDY! You can always turn your lights off and act like you are not home. 
And Another Thing...
I think it is wrong that hurricanes are given people names. I happen to know and love several people who are named "Michael," and they would never subject others to so much destruction and heartache. Hurricanes should be named for things we don't like, don't you think? For example, Hurricane Flu, Hurricane Taxes, Hurricane IBS, Hurricane Rhubarb, etc. Doesn't this make more sense? Seriously though, the devastation in South Georgia and on the Gulf is beyond our comprehension. Many people have lost their homes AND their livelihood. Let's not make matters worse by griping about the cost of pecans or the fact that "our" beach is gone. I'd like to give a heartfelt shout-out to all of the linemen who are working hard to restore power to these areas… you are the unsung heroes, and we appreciate you!
•••
Miss Pearl is one of Newnan's leading authorities on modern etiquette. She gladly lends her advice to everyone whether they want it or not, because, "After all, it's all about the children and setting a good example for them." Her videos are available on her Facebook page and YouTube channel. She can be reached at misspearl678@gmail.com