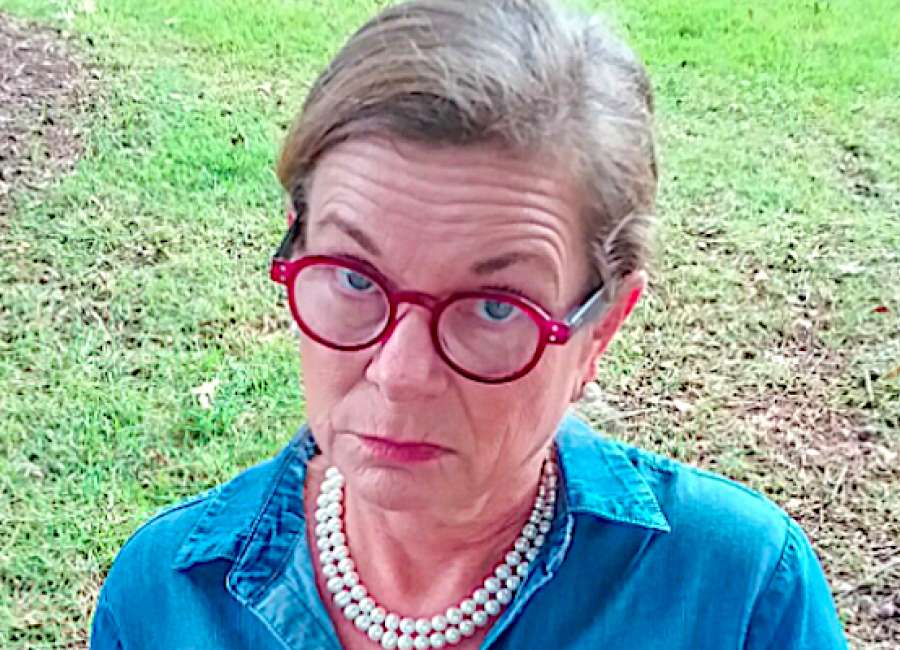 Dear Miss Pearl,
I don't know why our church choir director felt it necessary to rearrange us in the choir loft. I have been sitting in the same seat for 21 years, and I don't like my new seat. My husband couldn't even find me last Sunday! What can I do about this?
Being in a choir is like being part of a team… in other words it is NOT all about you. Maybe the choir director moved everyone around to keep from only moving the one or two who are tone deaf. Maybe the director needed to separate some members who spend too much time talking during the sermon instead of listening. Regardless of the reason, you need to think about why you joined the choir in the first place. Was it to "make a joyful noise" or to be able to say that you have sat in the same seat for 21 years? Just something for you to think about. And why don't you wear a hat next Sunday so your husband can find you. (I'm sure the choir director would understand.)
Dear Miss Pearl,
I know for a fact that my neighbor knocked down my mailbox when he was backing out of his driveway. Four days have passed and he still has not contacted me about replacing it. Should I call the police? A lawyer?
Since you "know for a fact," I am assuming you saw this with your own eyes or that the incident was caught on your security camera. Otherwise you do not know for a fact, but that's neither here nor there. I see no reason to call the police or a lawyer –yet. It is possible that your neighbor didn't even realize that he had knocked your mailbox down. Maybe he intended to say something and it simply slipped his mind. Pick up the phone or put a note in his mailbox – I'm sure he will be more than happy to replace yours. By the way, life is a lot more pleasant when we don't assume the worst in others.
And Another Thing...
Mama just HAD to use her Kohl's coupon! We sat through THREE lights before we were able to turn left off of Hwy. 34. The left turn arrow allows maybe five or six cars to safely turn while the arrow is green; less if someone is talking on their phone or texting. (Yes, people are still on their phones.) I was in a full blown hissy-fit by the time we finally made it through the light, and I'm sure I am not the only person who finds this particular turn lane annoying and infuriating. Surely there is something that can be done about this. Another round-a-bout, however, is NOT the solution!
Miss Pearl is one of Newnan's leading authorities on modern etiquette. She gladly lends her advice to everyone whether they want it or not, because, "After all, it's all about the children and setting a good example for them." Her videos are available on her Facebook page and YouTube channel. She can be reached at misspearl678@gmail.com