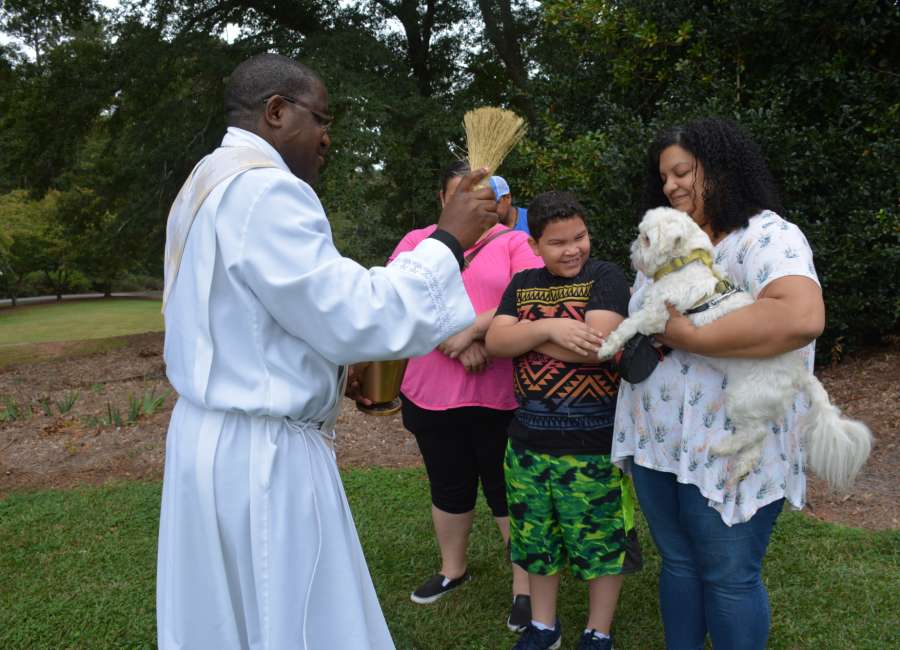 The annual Blessing of the Animals season is here.

Moreland United Methodist Church held its animal blessing ceremony after a churchwide dinner on Thursday. Animal blessings are set for Saturday at St. George Catholic Church and Sunday at St. Paul's Episcopal Church, both on Roscoe Road and Resurrection Lutheran Church on Lora Smith Road.
St. George's animal blessing will be at 10 a.m. on Saturday, and animals will be blessed at St. Paul's on Sunday at 4 p.m. The ceremonies at Resurrection will be part of the 10 a.m. Sunday service.
Today is the feast day for St. Francis of Assisi. Francis, a 13th century religious leader who is the patron saint of animals, died on Oct. 3, 1226. Blessing of the Animals ceremonies are usually scheduled near his feast day.
Animals should be leashed or crated for the ceremonies.
Both the St. George and St. Paul's ceremonies will be held outdoors. St. Paul's will hold its animal blessing on the lawn near the outdoor altar.
People who would prefer to leave their pet at home may still come for a blessing – bringing a photograph of the animal with them if they choose. 
At St. Paul's, the names of pets who have died will also be remembered. People may bring a pet's ashes to be interred in the St. Francis garden.