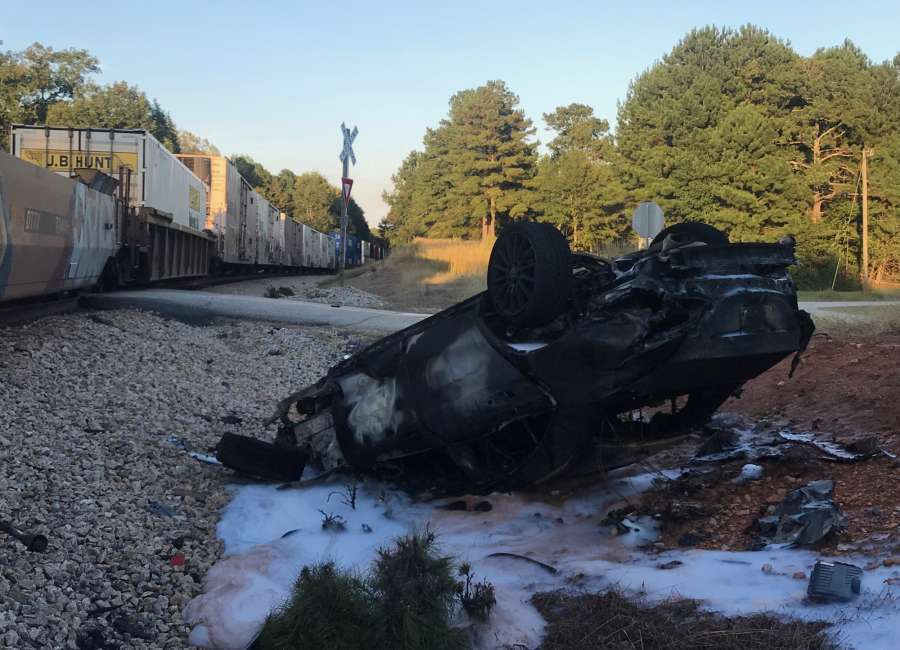 One man remains in an Atlanta area hospital after the car he was driving was hit by a train, according to the Georgia State Patrol.

The accident happened just after 5 p.m. near the intersection of Wash Johnson Road and N. Hwy 29.
According to first responders and eyewitnesses, the driver was able to get out of his Mercedes Benz and walk over the tracks for help.
The victim, who has not been identified, was later airlifted to an Atlanta hospital for treatment, according to first responders on the scene.
The gas tank of the car caught fire on impact and exploded into flames after the victim was out of the vehicle, Coweta County firefighters said.
Coweta County Fire Rescue quickly doused the flames with foam.
The train dragged pieces of the car with it southbound before coming to halt around Herring Road.  
There are no crossing arms or lights where the train tracks cross over Wash Johnson Road.