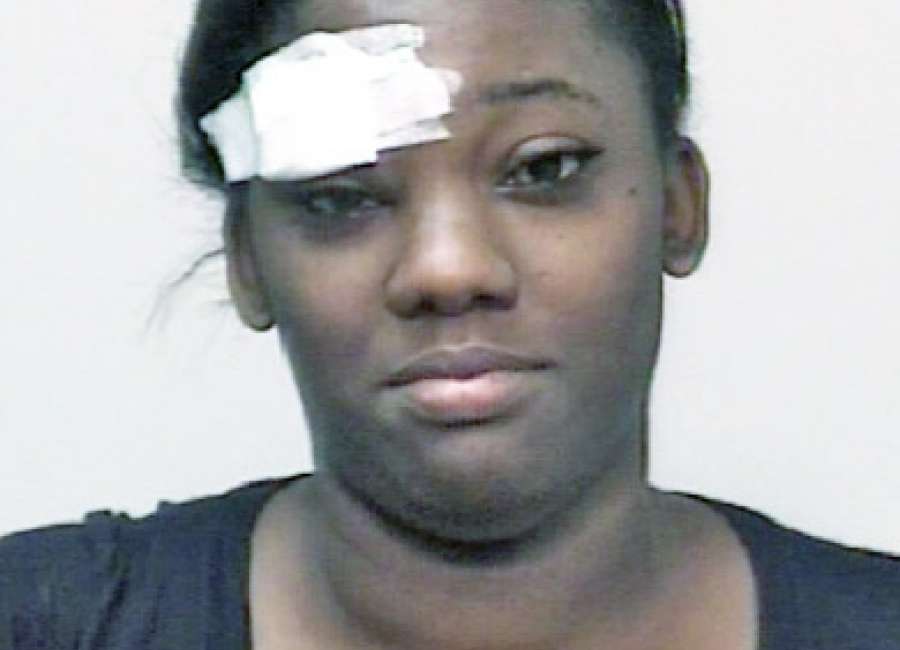 A woman who fled from police with children in her car is now out on bail.
Jameria Lashae Alexander, 29, is facing several charges including reckless driving, fleeing from police and two child-restraint violations.
The incident occurred Sunday evening when Alexander was reportedly seen speeding down Interstate 85 at speeds over 85 mph, according to Trooper Jordan Watkins with the Georgia State Patrol.
After Watkins attempted to pull her over, Alexander continued speeding down the interstate until she reached Exit 51. According to Watkins, Alexander ran a red light after turning left on Hwy. 154 and continued towards Thomas Crossroads, passing cars and traveling in the opposite lane of traffic.
After passing Pilgrim Way, Watkins performed a PIT maneuver on Alexander's car, which left the roadway and struck a tree where it came to a rest, according to Watkins.
Although Alexander was wearing a seat belt in the driver's seat of the car, she reportedly told Watkins another person was driving, but fled on foot. Two children inside the car were sitting in car seats, but their latch systems weren't in place, Watkins said.
None of the children reportedly sustained any injuries, and Alexander was transported to Piedmont Newnan to be treated for a cut above her right eye. A family friend came to take the two children.
Alexander was taken to Coweta County Jail where she was charged with speeding, failure to maintain lane, suspended license, no proof of insurance, driving on the wrong side of roadway, running a red light, reckless driving, two child-restraint violations and fleeing/attempting to elude police.
She was later released on a $10,000 bond, according to authorities with the Coweta County Jail.