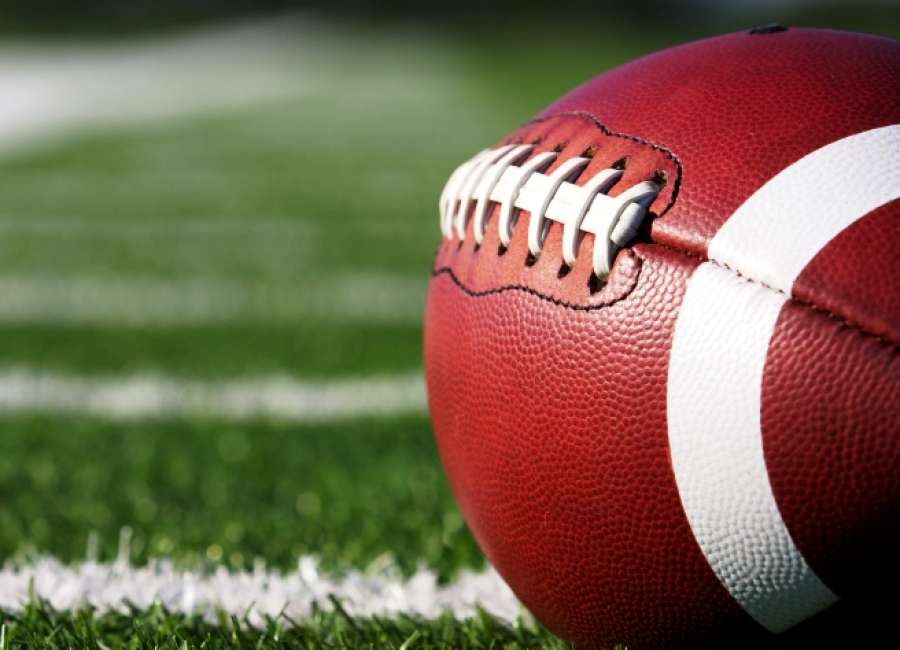 Week 5 Football Results
Here is a look at how high school football teams in Coweta County did Friday night. Full details will appear in Sunday's print edition of the Newnan Times-Herald.
Northgate Vikings 35, Creekside Seminoles 33:  Northgate didn't waste any time getting adjusted in its first game on a new artificial turf field on Friday, jumping out for 21 unanswered points in the first half at Henry Seldon Field en route to a 35-33 victory over Creekside.
For the second time in three weeks, Northgate needed to stop a final two-point conversion attempt in order to secure a win, this time while able to even both its overall and Region 5-6A records at 2-2 and 1-1, respectively.
Tanner Hughes scored three touchdowns for the Vikings in the victory, one of which on a 19-yard catch from Isaac Corbitt to put Northgate ahead 14-0 after one quarter.
Corbitt added a 51-yard strike to Jay McKenzie to up the Vikings' lead to 21 with 9:18 still left in the first half.
Along with Corbitt's 191 yards passing, senior Cameron Cruver rushed for 153 yards and two scores in Northgate's victory.
The Vikings came up with three turnovers on a pair of interceptions by Dillon Wade and a fumble recovery by linebacker Connor Marshall in the effort. Nichal Johnson was involved in three sacks while trying to contain Creekside quarterback Lazarus Anderson.
North Cobb Warriors 30, East Coweta Indians 24 (OT): The East Coweta Indians returned home Friday night after three games on the road and lost a heartbreaker to North Cobb in overtime.
East Coweta took possession first in the overtime and failed to move the ball, missing a field goal.
North Cobb needed just one play to find the end zone on a 15-yard run to seal the victory.
For East Coweta, it will go down as the one that got away.
The indians built a 14-0 lead in the first half when Gerald Green caught Nate Cronic's 40-yard touchdown pass and Dantarius Chunn   eturned an interception 38 yards for the score.
North Cobb cut the lead to 14-6 at the break, getting a late  second-quarter touchdown, but missing the extra point.
The Warriors opened the second half with a four-play touchdown drive adding the 2-point conversion to tie the game at 14.
Field goal kicker Dylan Lewis gave East Coweta the lead again when he booted a 43-yard field goal with 3:41 left in the third quarter to push East Coweta's lead to 17-14.
East Coweta appeared to throw the knockout punch less than a minute into the fourth quarter when the defense stopped a fake punt.
One player later, Green scored on a 55-yard run to give the Indians a 24-14 led.
North Cobb, however, scored 16 unanswered points to claim the win.
East Coweta fell to 0-4 and returns home next week against McEachern in the Indians' final non-region game.
Mount Vernon Mustangs 13, Trinity Christian Lions 12: The Trinity Lions fell behind 7-0 at the half before putting together a rally.
Ethan Aldridge  split the uprights on field goals of 17 and 16 yards to trim the Mustangs' lead to 7-6.
Aldridge's first kick was set up on Zach Jones 49-yard rush. Zach Jones then rushed for 61-yards to set up Aldridge's second field goal.
Jones then gave the Lions the lead with 8:45 left in the game when he scored on a 49-yard rush for a 12-7 lead.
Mount Vernon spoiled Trinity's hopes of staying unbeaten with a touchdown in the last 32 seconds of the game.
Trinity falls to 3-1 after starting its first season as a member of the GHSA with three wins in a row.
They travel to McDonough next week for a contest against defending Class A private school champion Eagle's Landing Christian. 
Valwood Valiants 28, Heritage Hawks 24: At home, the Hawks jumped ahead early on Patrick Griffies interception return and led 17-7 at halftime and 24-15 after three quarters before struggling with turnovers in a crossover game Friday between teams from regions 1-AAA and 3-AAA.
Heritage coughed up the ball on three consecutive possessions after entering Friday's game against last year's GISA state champions at 4-0.
Henry Arnall threw a touchdown pass to Andrew Rich in the final minute of the first half and then scored on a 20-yard run in the third that kept the Hawks out front heading into the final 12 minutes.
Peter Nell's 17-yard field goal broke an early 7-7 deadlock against the Valiants, now 3-1 overall.