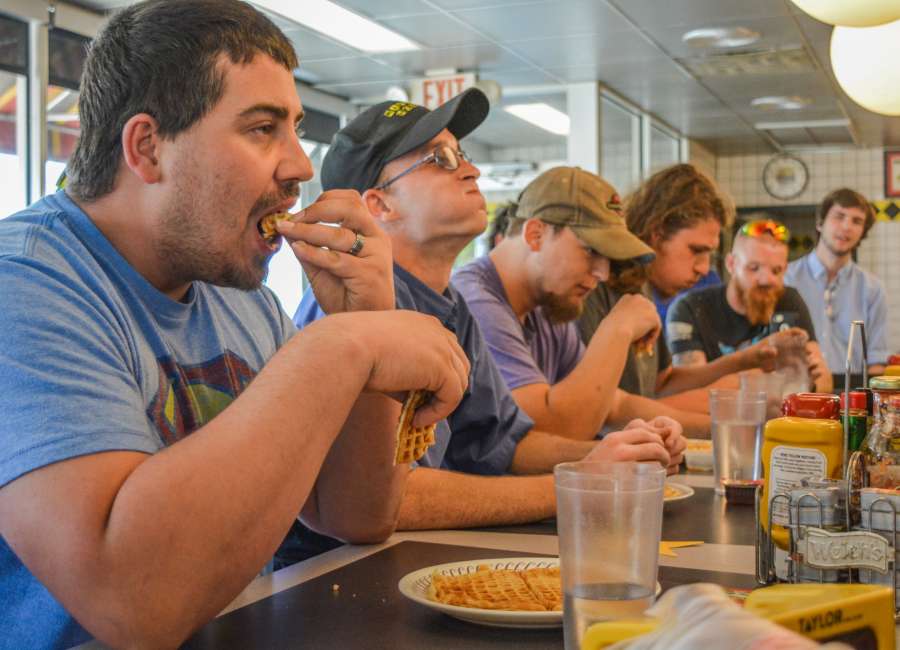 On your mark, get set… waffle! 
Four contestants turned out for the National Waffle Week waffle-eating contest at the Newnan Waffle House at 229 Temple Ave. Saturday. 
Nicholas Crews of Newnan proved his waffle-eating prowess, emerging victorious by scarfing down four and a quarter waffles in two minutes. 
Kevin Downs, restaurant manager, and the Waffle House staff gathered around to congratulate Crews, front row, second from left, for his victory.