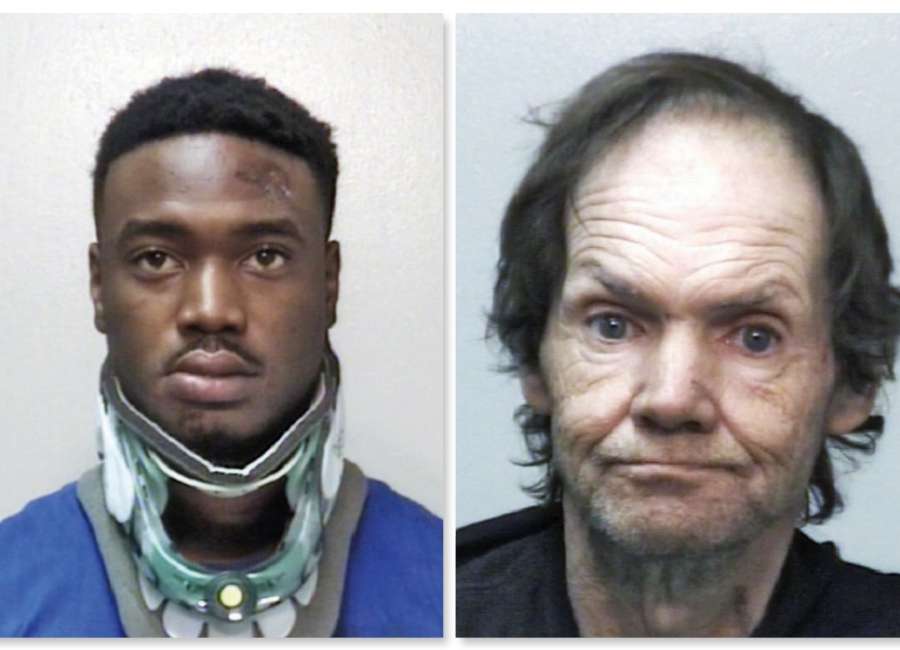 Several high-speed pursuits along Interstate 85 ended with arrests Wednesday.

Around 10 a.m., Deputy Adam Montgomery with the Coweta County Sheriff's Office spotted a Nissan Maxima traveling southbound on the interstate with a tinted license plate cover and pulled the car over.
As Montgomery approached the car, the driver sped away from the scene and led deputies on a pursuit towards Hogansville, reaching speeds of more than 115 mph, according to Sgt. Jeff Bugg.
The pursuit ended when the driver lost control of his car, went into a ditch and subsequently crashed into a tree on Church Street, Bugg said. All four occupants of the car were detained for questioning.
During a search of the car, Bugg reportedly located two ounces of marijuana and a 9mm handgun in a duffel bag, along with the driver's wallet.
The driver, identified as Tristen Averly Word, was taken into custody after being medically cleared by Piedmont Newnan Hospital.
Word, 23, was charged with driving on a suspended license, fleeing/attempting to elude police and possession of marijuana.  
Several hours later, deputies received a lookout for a man suspected of shoplifting items from a gas station, vape shop and Best Buy.
Deputy Trent Hastings reportedly spotted a man matching the description driving a white Mercedes traveling south on the interstate near mile marker 41. Hastings attempted a traffic stop on the car, but the driver refused to stop.
The pursuit continued until the driver took the Grantville exit and was blocked in by deputies at the bottom of the exit ramp, according to Bugg.
The driver, identified as Peter Michael Hanlon, was taken into custody without incident and all the stolen items were recovered. Hanlon, a Grantville resident, said he was trying to get home to avoid having his car towed, according to Bugg.
Hanlon, 65, was charged with theft by shoplifting and fleeing/attempting to elude police. An additional charge of driving under the influence is pending, awaiting lab results, Bugg said.