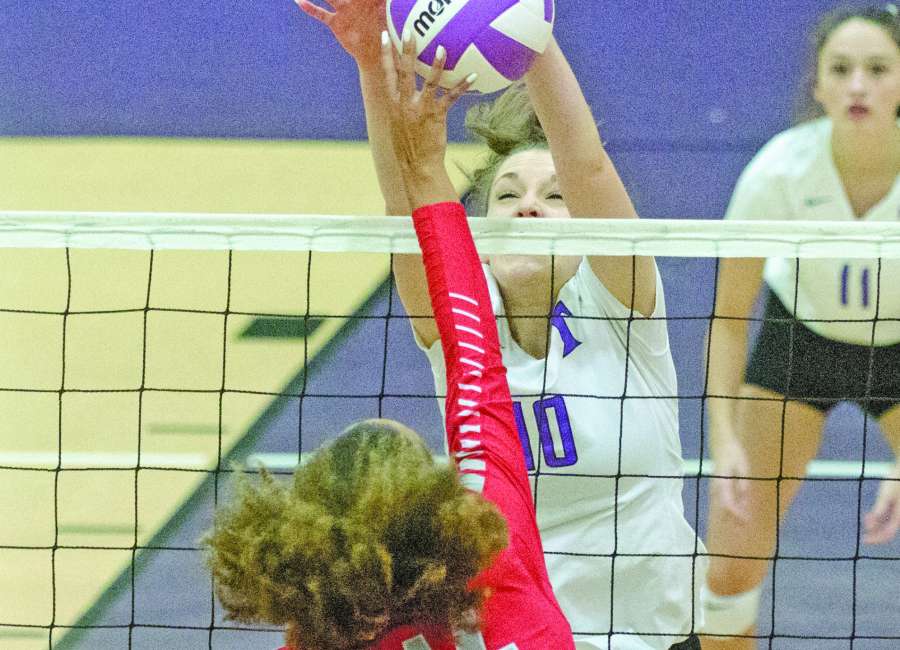 By Chris Goltermann
CowetaScore
County volleyball lineups took advantage in an important week for determining seeding for upcoming area tournaments while earning victories.
The Heritage School grabbed an early hold on first place in GISA Region 1 with respective 3-1 and 3-0 victories over Oak Mountain and St. George on Monday and Tuesday.
At Trinity Christian on Tuesday, the Lady Lions all but locked down the No. 2 seed for the upcoming GHSA Area 2-A tournament after sweeping both Landmark Christian and Our Lady of Mercy.
Meanwhile, East Coweta stayed on a collision course in Area 2-7A with fellow unbeaten Newnan heading into today's Coweta County Championships after dominating Pebblebrook 3-0.
A 25-6, 25-12, 25-5 sweep on the road for the Lady Indians included the 1,000th kill of senior Becca Sieckmann's varsity career.
Recapping Monday and Tuesday's efforts:
TRINITY CHRISTIAN
The Lady Lions sweep of Landmark Christian and Our Lady of Mercy began with a comeback in the opener against the Lady War Eagles.
After dropping five consecutive points to Landmark, Trinity took the opening set 25-21 and carried that momentum into a 25-17 victory in game two.
"That was big for us," said Trinity head coach Joe Herrera of the win over Landmark, which all but clinched second place in Area 2-A behind Eagle's Landing Christian.
Trinity (9-2, 3-1) has Southwest Atlanta Christian left on the area schedule prior to the postseason tournament, while Landmark needs a loss by the Lady Lions and a win over first-place ELCA in order to move up in seeding.
In the win over Landmark on Tuesday, juniors Savannah Poling and Keelia Jordan each finished with six kills while Juliana Howser and Addy Taylor posted four aces apiece.
Seven Lady Lions posted at least two digs defensively, led by seven from Howser, the team's senior libero. Taylor added six and junior Stevee Kirkland finished with five.
Sophomore setter Emma Long had 37 assists between both victories, which were capped off by a 25-14, 25-10 sweep over Our Lady of Mercy.
Taylor led the way on offense with nine kills, to go with six from Poling at middle hitter.
Trinity's seven aces were split between five players including freshman Katie Grace Rowland.
Kirkland and Rachel Gregg led the defensive effort with eight and seven digs, respectively, to go with five from Poling.
HERITAGE SCHOOL
Heritage traveled to Oak Mountain on Monday for the anticipated rematch between teams that faced off in last year's GISA championship won by the Lady Hawks in a thrilling 3-2 effort.
Oak Mountain took the opening set 23-25, but Heritage won the final three games 25-17, 25-14, 25-12 to complete a 3-1 victory.
The Lady Hawks  (13-4, 3-0) headed right back into Region 1 play on Tuesday at home against St. George and cruised to a 25-4, 25-14, 25-8 decision.
EAST COWETA
Senior Becca Sieckmann, who entered this week with 259 kills, went over the 1,000 plateau for her varsity career in Tuesday's road rout at Pebblebrook.
The win also allowed East Coweta to bounce back from 2-0 losses to state-ranked opponents Chamblee and North Gwinnett at Saturday's North Cobb Play Date.
The Lady Indians dropped a 24-26, 16-25 effort to Chamblee, ranked No. 2 in Class 5A, despite 17 kills from Sieckmann and a team-high nine digs from senior libero Ryan Spicer-Gordon. Setter Emily Jimerson added 16 assists.
In a battle between ranked opponents in 7A, North Gwinnett overwhelmed East Coweta in a 25-19, 25-10 win in a balanced effort from the Lady Bulldogs that had four players posted five or more kills.
Sieckmann finished with eight for the Lady Indians in the loss, which had Spicer-Gordon posting 10 digs along with seven from freshman Bailey Olive.