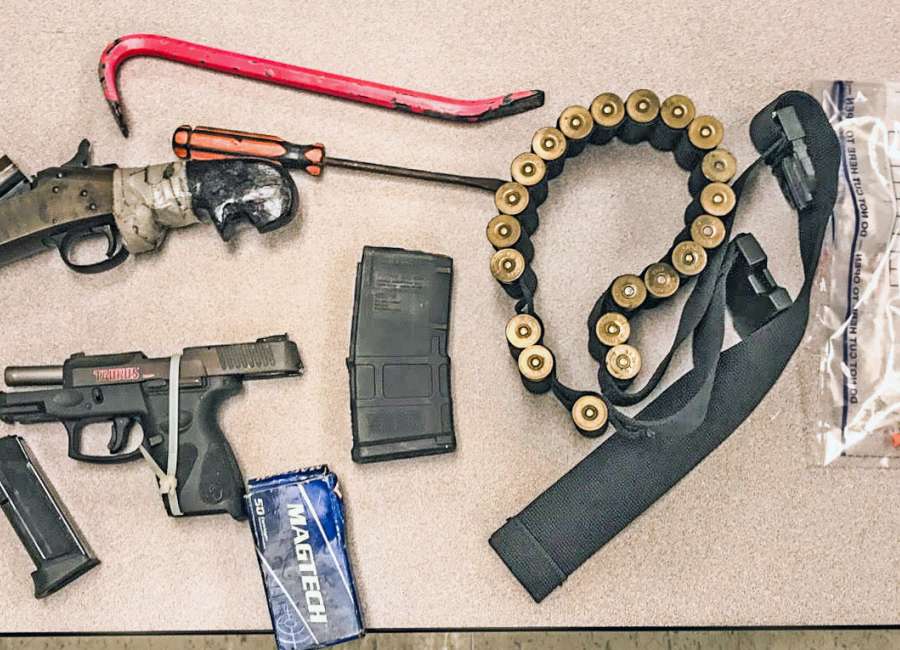 A Tennessee man was jailed after guns and suspected drugs were found in his car.

Tuesday morning, a deputy on patrol near spotted a Dodge Charger backed into the corner lot of the Shell Gas Station on Exit 56.
The driver, identified as Kenny Dean Mathis, was unable to explain what he was doing in the parking lot of the gas station or provide any personal identification.
However, he was able to provide identification cards for four other people – three being female – all from Tennessee, according to Col. James Yarbrough with the Coweta County Sheriff's Office.
He then gave deputies a false name, Yarbrough said.
Deputies reportedly located a loaded 9mm handgun under the floor mat of the car, along with a small plastic bag containing a white powdery residue and a syringe.
Inside the trunk, deputies found a sawed-off shotgun, along with a partially loaded AR-15 magazine, a box of 9mm ammunition, a crowbar, another syringe and a digital scale, according to Yarbrough.
Mathis told police he is currently on parole for theft of motor vehicles, and the suspected drugs were submitted for testing.
Mathis, 37, of Baxter, Tenn., was arrested and charged with loitering, giving a false name to officers and possession of drug-related objects. He was issued a $5,150 bond following a first-appearance hearing.