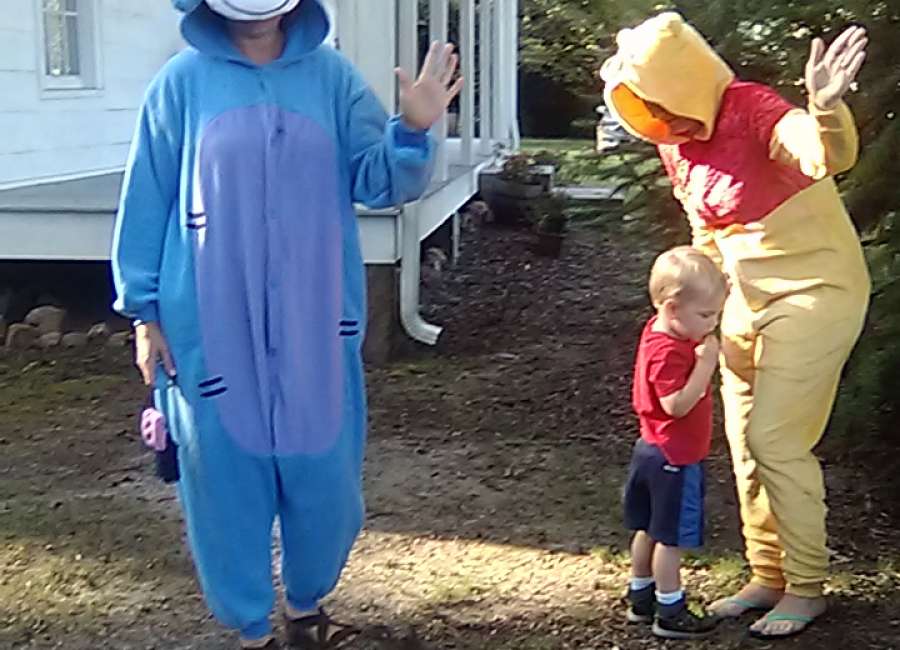 Two fundraisers are scheduled for Sept. 29 to help Blake Spratlin, who has leukemia.

Spratlin, 18, lives in Luthersville and is a senior at Flint River Academy in Woodbury. He is on the FRA football team.
Spratlin was recently diagnosed with B-cell acute lymphoblastic leukemia. This cancer is the most common type among children and young adults.
He has already begun treatment at Children's Healthcare of Atlanta/Scottish Rite, and it is anticipated treatments could continue for up to three years.
Two events to help Spratlin's family with his medical expenses are set for Sept. 29 – a motorcycle ride and a Winnie the Pooh storytelling.
The Big Blake Bike Ride – Spratlin is 6 feet, 6 inches tall – will begin at Great South Harley-Davidson, 185 Highway 16 E. Registration will start at 11:30 a.m., with kickstands up at 1 p.m.
Registration is $20 per bike and $5 per passenger. The ride's first stop will be in Warm Springs, and the last stop will be at the Parker Place, an event center in a historic hotel, 77 Highway 54, in Luthersville.
Winnie the Pooh and his pal, Eeyore, will also be in Luthersville on Sept. 29. A Pooh storytelling event will be held at the Trammell House, 10 Park St. Pooh and Eeyore will be visiting with friends starting at 2 p.m.
"Pooh and Eeyore are looking for honey, checking out the trees at the Trammell House and hoping you will come for a story time," said Menlia Trammell of the Trammell House, a bed-and-breakfast in an 1840-era home.
Retired teacher Lynn Skinner will be reading from one of A. A. Milne's Pooh books on the welcoming porch. Attendees will get some honey, hear a story, check out the special tree and make a picture with Pooh and Eeyore.
Everyone is welcome, and there is no fee or registration required. Donations will be collected for the Meriwether Ferst Foundation, which provides books to children, and to help Spratlin and his family.
"Pooh loves honey, but he loves boys and girls most of all," Trammell said. "We are hopeful of generous donations from all to support two most worthy causes."