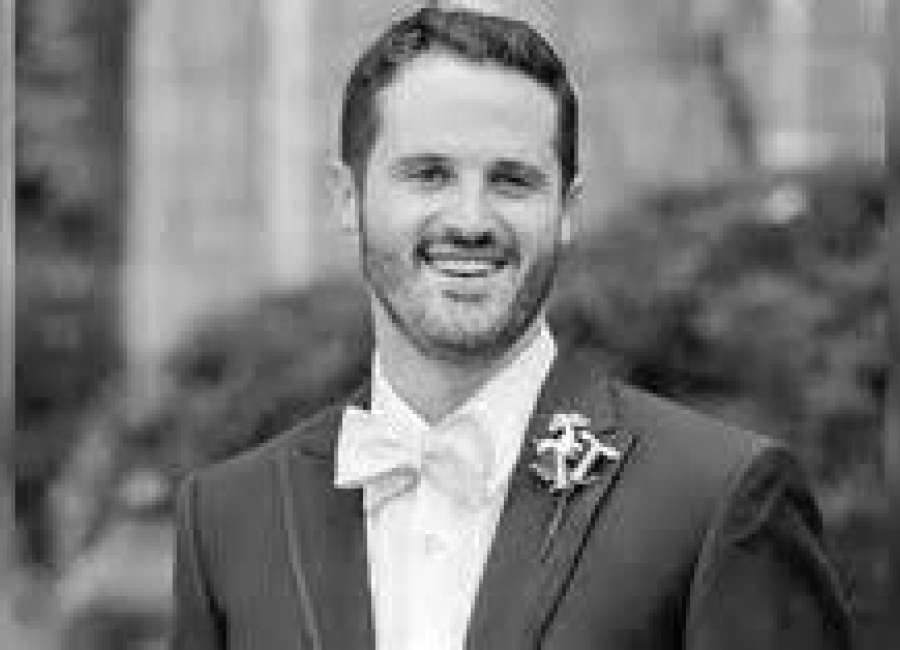 Samuel Benton Selecman, 28, passed away Wednesday, September 12, 2018 at St. Mary's Medical Center in Palm Beach, Fla., surrounded and beloved by his wife, parents, and close family members.

Born on August 21, 1990 in Knoxville, Tenn., Ben had as big a heart for God as he did "God's Country," his self-ascribed name for the hills of East Tennessee where he grew up.
The town of Farragut was home to Ben, his parents, Mark and Brenda, and his younger brother, Cole, from childhood throughout his undergraduate years at the University of Tennessee. His drive, charisma, and heart for justice sent him to the University of Memphis Cecil C. Humphrey's School of Law, where he earned his Masters Degree, Doctor of Jurisprudence.
Ben worked as an Assistant District Attorney at the Davidson County DA's Office from April 2017 until his passing.
A man who always put his family first and never met a stranger, Ben had a true disciple's spirit and a knack for making all those around him feel adored and respected. A lifelong lover of nature and avid hunter and fisherman, Ben cherished God's creation and found peace and life in the outdoors. An east Tennessee boy through and through, his soul always hummed of classic country music. A committed follower of Christ, Ben lived out the Great Commission with unconditional love for all those he knew, and a humble prayer for those he didn't.
Ben is survived by his wife, Mattie; father and mother, Mark and Brenda; and his brother, Cole (Morgan).
A visitation for Ben's friends and family will be held Sunday, September 16, from 3-6 p.m. at Christ Presbyterian Church in Nashville, Tenn. A service to honor his life will be at the same location, Monday, September 17, at 12 noon.
Floral gifts may be delivered to Christ Presbyterian Church 2323 Old Hickory Blvd, Nashville, TN 37215.  In lieu of flowers, Ben's family also suggests that you consider donations to St. Mary's Medical Trauma Center for Brain Trauma Research, St. Mary's Medical Center Trauma Dept.,  Attn: Don Chester, Asst. Admin.,  901 45th Street West Palm Beach, FL  33407 Notation:  Honor of Ben Selecman or in Ben's honor to Ducks Unlimited, Inc, of which he was an active member and ambassador at Ducks Unlimited, Inc. benselecmandumemorial.org.
Online condolences may be expressed at www.mckoon.com
McKoon Funeral Home, 770-253-4580