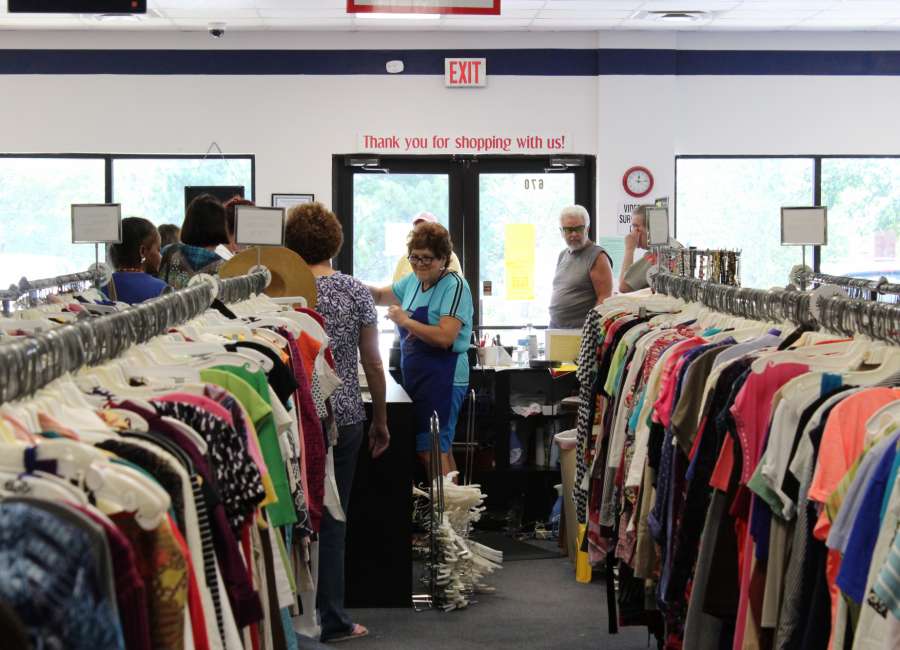 The Newnan Service Center of the Salvation Army celebrated its 22nd anniversary on Wednesday.

A hot dog lunch was served, and volunteers from Avalon Health and Rehabilitation provided free blood pressure checks. Volunteers and advisory board members were on hand, along with shoppers.
The service center's thrift store provides much of the revenue that enables the center to reach out to needy people in Coweta County. In honor of the anniversary, some of the store's items were on sale Wednesday for 22 cents.
Heather Creech, service center director, noted that Wednesday is Senior Day every week – making it a popular day for shoppers at the thrift store. The Senior Day crowd added to the festivities.
"Our store opened Sept. 12, 1996," Creech said.
The Salvation Army offers food and clothes to people in need and limited assistance with rent and utilities. 
The center staff and volunteers are gearing up for Christmas – a busy season for the international ministry. Volunteers will be ringing bells during the Christmas season, when people drop donations into red kettles that provide for assistance in the local area.
The 22nd celebration came on a busy week. Harry Rogers, a trained Salvation Army volunteer from Sharpsburg, and Rodney Peters, a volunteer from Vidalia, have taken the local Salvation Army canteen to Charlotte, N.C. where they are prepared to assist people impacted by Hurricane Florence.