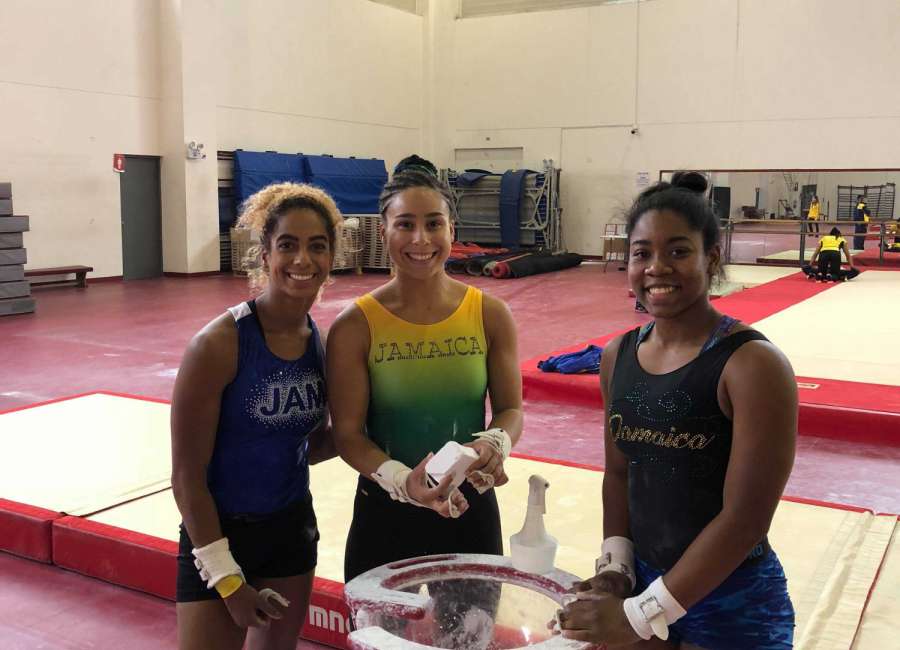 Coweta County gymnast Kiara Richmon and fellow members of the Jamaican Gymnastics Team have returned from the Senior Pan American Championships in Lima, Peru.

Richmon, 16, qualified earlier this year to compete as a member of the Jamaican National Gymnastics Team. Her parents, Patrice and John Richmon, were both born in Jamaica.
The Senior Pan American Championships were held from Sept. 11-15 in Lima. Cricket Shelnutt, owner and head coach at Newnan School of Gymnastics, who was already Richmon's coach, is working with the Jamaican team and traveled with them to Peru.
Shelnutt is one of two coaches selected by the Jamaican Gymnastics Federation to coach the gymnasts. He opened his gym to the Jamaican National team with five members training throughout the summer.
Shelnutt also was with the team for training in the Dominican Republic earlier this year.
While the Jamaican team did not bring home top medals from Lima, the team nevertheless "made history by competing two teams, men's and women's," Shelnutt said.
Shelnutt said the Jamaican team's accomplishment owes much to "generous donations from the families" at Newnan School of Gymnastics. "Over $4,000 was raised to help send the team to this prestigious event, helping to pay the airfare, hotel, transportation while there and for food."
Teams in larger nations – like the United States – have funding for travel necessities. "All expenses are paid by the governing sport body, such as USA Gymnastics," Shelnutt said.
But "Jamaica has to rely on individuals to help them," he said.
Next, Richmon and the Jamaica gymnastics team will head to Qatar in October for the World Championships.  "This trip will be just as expensive if not more," Shelnutt said.
Contributions for the trip are being accepted at Newnan School of Gymnastics. The Pan American Gymnastics Union has sponsored the Pan American Championships since 1951.