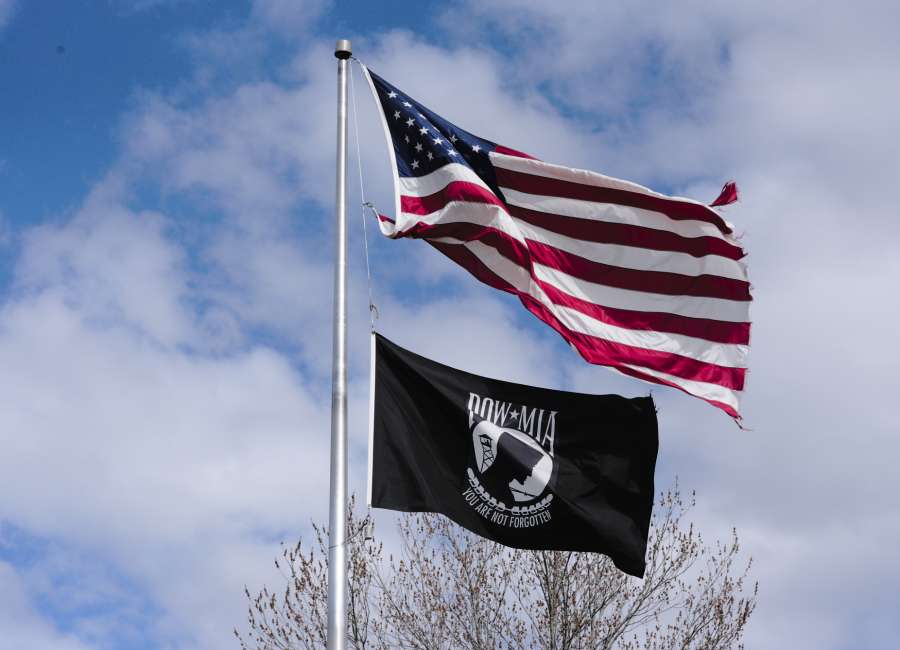 National POW/MIA Day will be observed Newnan on Friday.

"The ceremony will be at 11 a.m. at the Veterans Park next to McKoon Funeral Home," said John Lager, a local veteran who has helped organized the event or several years. Veterans Memorial Plaza is in the city park located at the corner of Jackson Street and Temple Avenue. 
The program is sponsored by American Legion Post 57, according to Lager. "All veteran groups are invited," he said.
The traditional table for six will be a centerpiece of the program. The table is set with symbolic elements that are reminders of people from each branch of the service, as well as civilians, who are missing as a result of their wartime work.
Congress created the observance as part of the 1998 Defense Authorization Act. The POW/MIA flag, which will be flown in many places across the country on Friday, was first recognized legally in 1990.
There are believed to be some 1,600 U.S. military personnel who were last known to be alive in Southeast Asia during the Vietnam War. Soldiers from earlier wars are also missing without any accounting for what happened to them.
Lager said he looks forward "to seeing many of the public attend," as well as the veteran organizations.