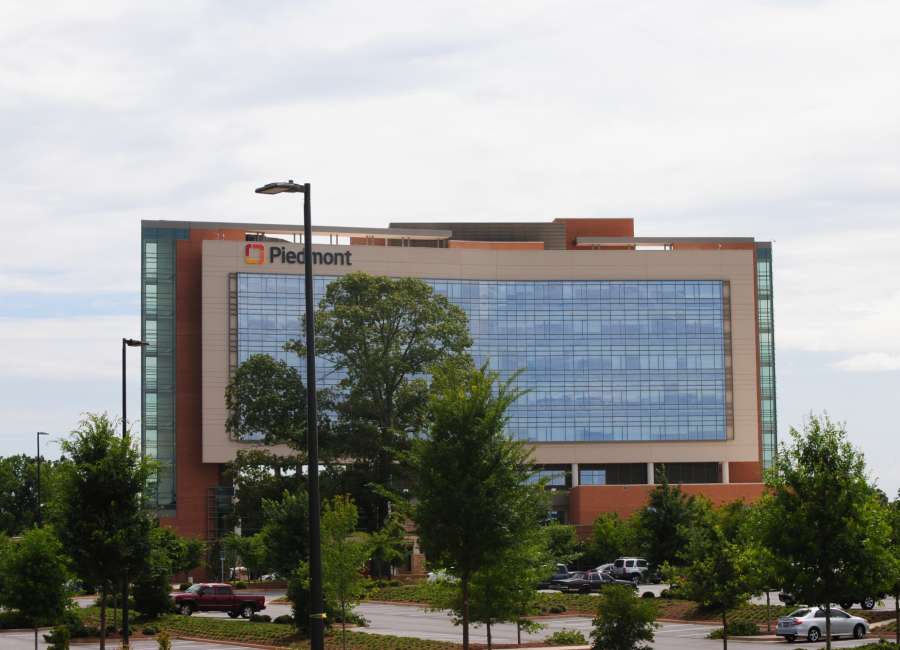 Counties in Georgia now have the chance to improve health care in their communities.  
Piedmont Healthcare is now accepting applications for their community benefit grant program until Oct. 12 at 5 p.m.
The grant program extends financial support to organizations providing specific health-related services and programs for at-risk and underserved populations. The program also focuses on community health education and wellness, access to primary and specialty care and health support services.
"Our goal is to make a positive difference in every life we touch, and our community benefit grant program allows us to touch even more lives," Thomas Worthy said.
Worthy is the vice president of government and external affairs at Piedmont Healthcare.
"The program has helped us to make significant strides toward improving the health of our communities, including the most vulnerable populations," Worthy added. "With the addition of Piedmont Rockdale, Piedmont Walton and Piedmont Columbus in the past fiscal year, these programs will enable our system to have even more of a state-wide reach."
The grant program supports strategies that address prioritized needs identified in Piedmont's 2016 community health needs assessment findings.
Priority areas include:
Increase access to appropriate and affordable care for low- and no-income patients.
Reduce preventable readmissions and emergency department re-encounters.
Increase access to and awareness of cancer-related programs.
Reduce obesity rates and obesity-related diseases, such as Type 2 diabetes.
Reduce preventable instances of heart disease, hypertension and stroke.
Support maternal and child health.
Support senior health.
Piedmont's community benefit grant program supported 30 organizations in calendar year 2018.

Among the programs funded were:
Three programs that curb instances of preventable readmissions and emergency department encounters.
Eleven programs that increase access to care.
Twelve programs aimed to prevent heart disease, hypertension, stroke and/or obesity.
In Fiscal Year 2018 (ending June 30), Piedmont provided an estimated $141 million in charity care, according to health care officials. They also treated 2 million patients.
According to U.S. Census Bureau data released earlier this month, the uninsured rate in Georgia is 13.4 percent, the fourth-highest in the United States.
Piedmont, which is the largest health care system in Georgia, will fund up to $25,000 per organization for programs that eliminate barriers to affordable, appropriate care.
Grants are limited to not-for-profit, community-based organizations.
Grant recipients will be notified in November.
For more information about Piedmont's community benefit grant program, visit https://www.piedmont.org/about-piedmont-healthcare/community-benefit/grants.