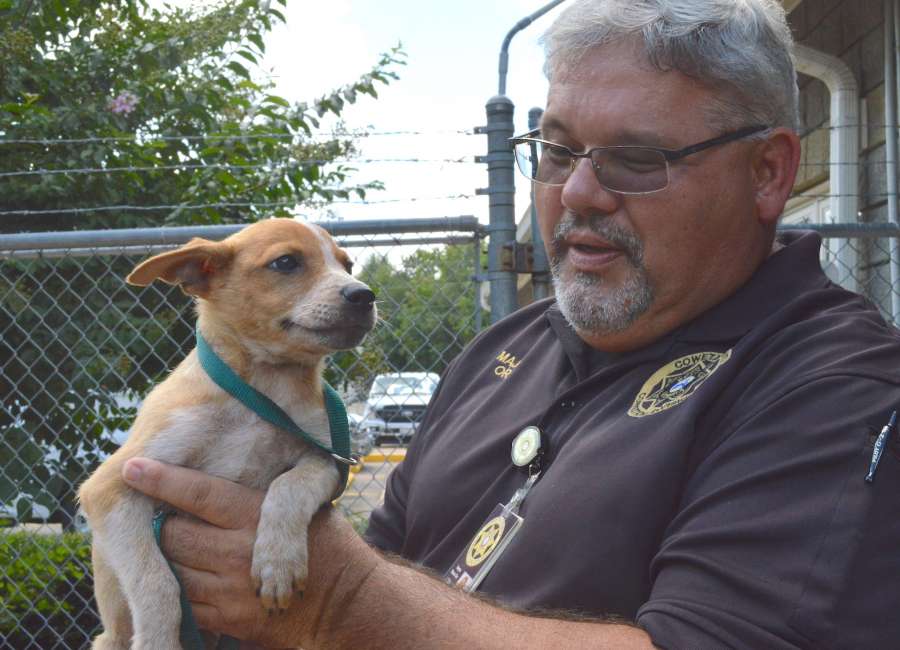 A recent parvo outbreak at the Coweta Animal Services shelter was quickly contained, with the death of only three dogs.
The deadly and highly contagious disease was discovered Aug. 10, just one day before a large adoption event with discounted adoption fees was planned. All dogs in the shelter were immediately put under quarantine, and none were available for adoption until the quarantine was lifted on Aug. 21. The event was held Aug. 11, but for cats only.
Two animals that were at the shelter died, as did one that had been adopted out, said Coweta Associate County Administrator Eddie Whitlock.
"We're fortunate we didn't have more than we had," he said. "They do a good job of getting them vaccinated when they get there and they do a good job of cleaning things."
A follow-up adoption event is scheduled for Oct. 5, with discount prices also in place Oct. 6, said Linda Earhart, president of the Newnan-Coweta Humane Society. There will also be a rabies clinic held Oct. 5 from 9 a.m. to noon. Rabies shots will be $10.
Adoption fees for the event will be $65 for puppies and $35 for dogs over four months old. Fees include spay/neuter surgery, the first round of shots and a microchip. Dogs that have tested positive for heartworms can be adopted free of charge.
The shelter remains overcrowded, with cat numbers particularly high.
"The cats are coming in faster than we can find fosters," Earhart said. "A week ago, we took in 27 kittens. At least half were bottle babies and several others were sick."
"The dog population is down thanks to our rescue partners at NCHS," Whitlock said.
As of Sept. 5, there were 116 dogs, 164 cats – and two pigs.
The pigs arrived at the shelter on two separate occasions after animal control officers received calls about them.
"The officers were awfully nasty when they came back," said Warden Bill McKenzie, director of animal control.
The pigs, which are living in an outdoor pen complete with separate shelters and some mud, are available for adoption.
For more information, call 770-254-3735. Coweta Animal Services is located at 91 Selt Road, Newnan.