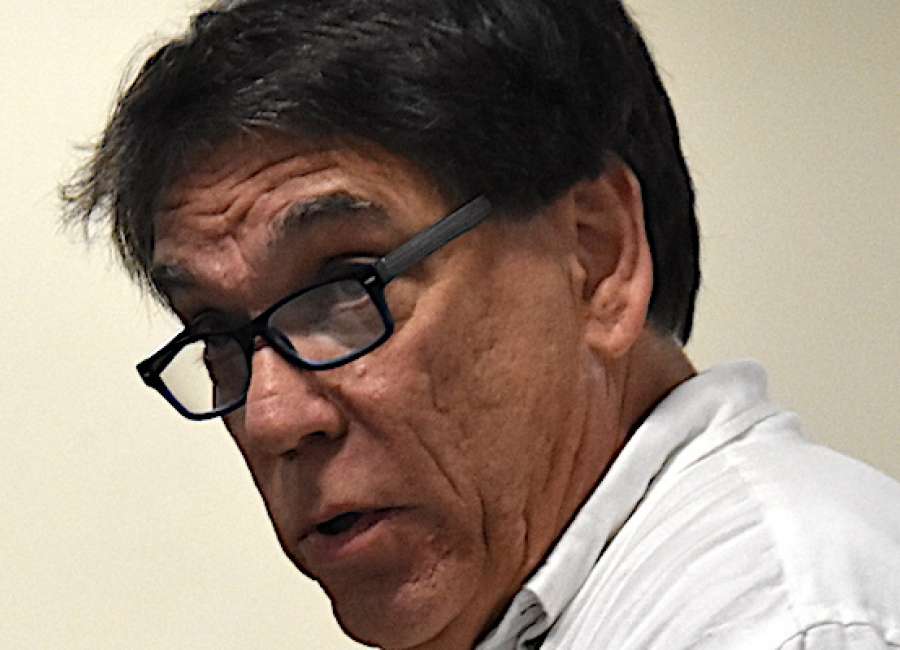 One Coweta County resident took exception to what he called a "verbal attack" on public speaker Brant Frost by board of education member Frank Farmer. 

At the center of the allegations is an Aug. 21 public hearing on the board's millage rate – the tax rate per $1,000 of property value, used to calculate local property taxes. The Coweta County Board of Education voted to keep the 2018 millage rate at 18.59 mills, the same rate it has maintained since 2004. 
Because of rising property values, the rate represents a tax increase of 2.67 percent, and the board is required by law to hold public hearings. 
Ben Parsons, who briefly challenged Farmer for his at-large seat in 2016, said Farmer "verbally attacked" Frost during the hearing.
"My remark concerns the events of the Aug. 21 meeting – more specifically, the behavior and verbal attack inflicted by board member Frank Farmer against a taxpayer, Mr. Brant Frost," said Parsons, who did not go into the specifics of the exchange when he addressed the board at its Sept. 11 meeting. "Whether or not you agree with Mr. Frost's well-researched and reasoned argument, as an elected official, Mr. Farmer's outburst is unacceptable and at the very least, Mr. Farmer owes Mr. Frost a public apology."
A search of the Coweta tax assessors records showed no property owned by Frost, who is chairman of the Coweta GOP.
Parsons said Farmer also told a senior citizen to sell his home and move if he didn't like school taxes, and that board member Sue Brown added to the insult by defending Farmer.
"Ms. Brown defended Mr. Farmer's arrogantly dismissant (sic) remarks and probably would have gotten away with it had the insulted senior citizen not called her out during the millage rate hearing," Parsons said.
Parsons quoted Farmer's response to a 2016 election forum question regarding Coweta County's prosperity.
"Mr. Farmer's written quote was, 'We must not allow nearsighted and narrow-minded political activists to take control of our county and city governments or the Coweta County Board of Education. We need progressive leaders.'" Parsons said. "Apparently Mr. Farmer's definition of that progressive leader is one that is both insulting and verbally abusive to its taxpayers."
Calling the Aug. 21 meeting a "spectacle," Parsons questioned whether board members really want to hear any public input that disagrees with the board's views.
"As I witnessed, the only board member who came to the defense of the public was Linda Menk, who called for the chairman of the board, Larry Robertson, to file an ethics violation against Mr. Farmer," said Parsons, who said Robertson's silence on the matter indicated he approves of Farmer's and Brown's behavior.
"If this is the manner of welcome extended to the public – who I might add owns this school system and all of its assets because our tax dollars pay for it – then this county both needs and deserves a changing of the guard," Parsons said.