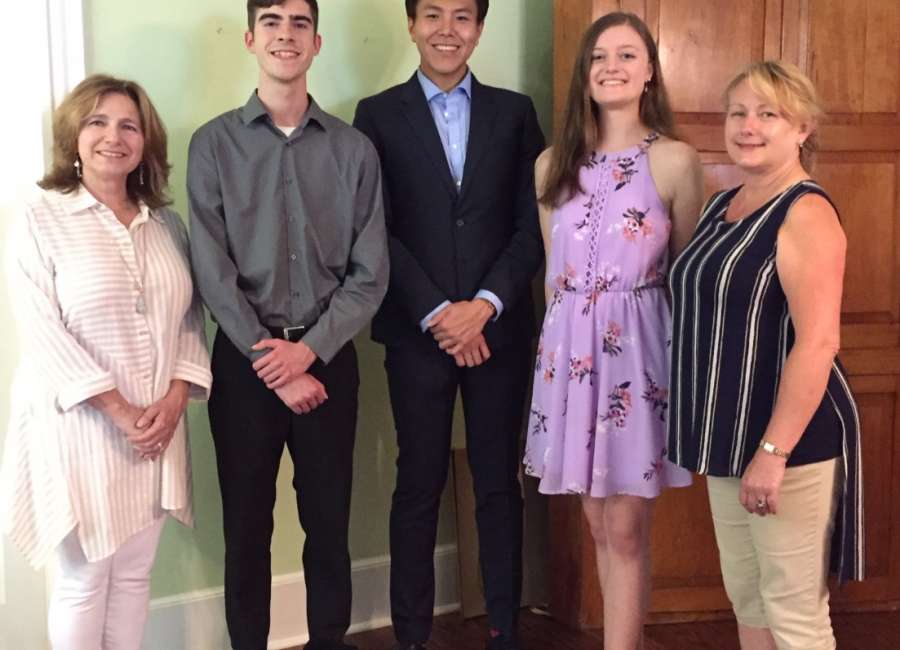 The Old Town Garden Club of Sharpsburg celebrated its 80th birthday by awarding three scholarships to local students.

Club member June Harris said each student received $500 from the club during the Old Town Scholarship Tea in May.
Diane Hunter, Redbud District director for the Garden Clubs of Georgia, attended the tea, along with scholarship recipients and families and members of OTGC.
Scholarships were awarded to Seung Min Brian Chae, Alex Snyder and Sommer Vanden Heuvel.
Chae is attending the University of Georgia studying agriculture with a goal of increasing crop yields in underdeveloped countries, Harris said. 
Snyder, a junior at Abraham Baldwin Agricultural College, is finishing his studies and concentrating on sustainable yields, Harris said.
Vanden Heuvel is attending the Georgia Institute of Technology, studying ecology and environmental sciences.