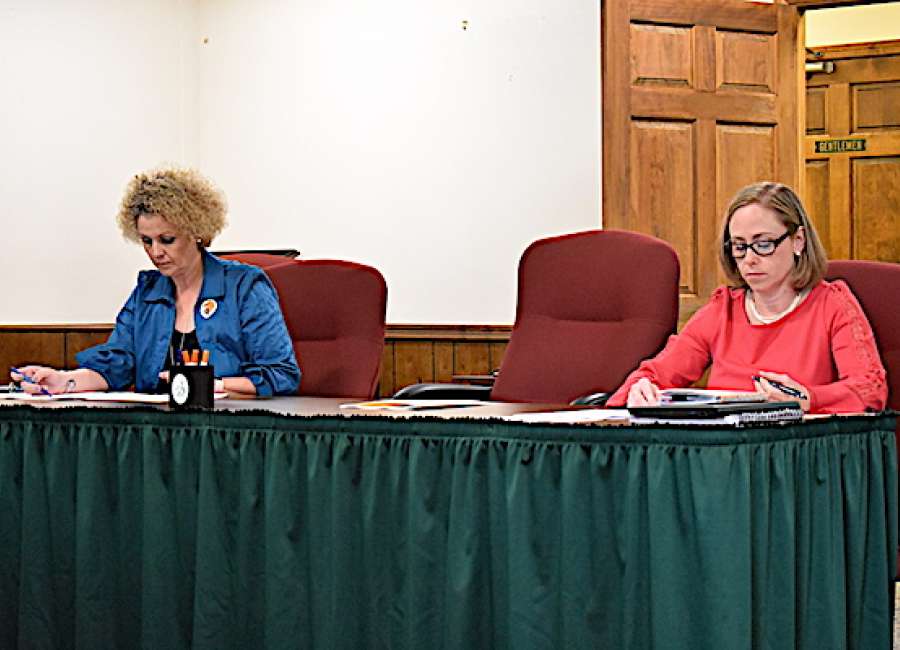 (Editor's Note: This is part of an ongoing investigation into allegations of wrongdoing against Coweta County school officials. The Newnan Times-Herald will continue to keep readers up to date as the investigation unfolds.)

Students perpetually complain about the strict truancy policies set by their school boards. So how well did members of the Coweta County Board of Education perform in a review of their meeting attendance?
The Newnan Times-Herald took a look at records dating from January of 2015 – the year the Coweta County School System began uploading school board agendas, minutes and supporting documents to its website for public viewing – through Sept. 11, the board's most recent meeting. 
At The Times-Herald's request, paper copies of the minutes from 2015 meetings prior to Aug. 11, the earliest meeting records available online, were provided by the school system.
The NTH calculated the total number of meetings and each board member's absences from school tax rate hearings, called board meetings and regular monthly board meetings. 
Board member Beth Barnett's numbers have been adjusted to align with September of 2015, when she was appointed to serve out the unexpired term of District 3 representative Harry Mullins.
District 4 representative Linda Menk – who was accused of "intermittent" attendance at board meetings by retired educator Beverly Jennings at the board's Sept. 11 meeting – is the most absent board member, The Times-Herald found.
Menk recorded 26 absences in 82 meetings over the three categories. Since taking office in January of 2015, Menk has missed four of 12 tax rate hearings; 16 of 25 called meetings; and nine of 45 monthly meetings – including five of 12 monthly meetings in 2017.
Menk's only absence from a regular meeting so far this year was in May, when she entered after the board had concluded the business portion of its meeting. She missed all three tax hearings in 2017 but attended two of three in 2018. Menk was present at two of eight called board meetings in 2017 and two of the six meetings called by the board so far this year.
Menk's 26 absences are double the number recorded by District 1 representative Amy Dees, the next most absent board member, who has missed 13 meetings across all three categories during the same time period. Dees tied Menk's four tax hearing absences, missing two in 2016 and two this year. 
Dees was absent from a single regular monthly meeting in both 2015 and 2017, and was not present at the board's September 2018 meeting. Dees has missed six called meetings since January of 2015, including one each in 2015 and 2017, two in 2016 and two in 2018. Two of those missed meetings – June 24, 2015 and June 28, 2016 – were for formal adoption of the next fiscal year's budget.
A distant third is at-large board member Frank Farmer, who missed one monthly meeting in 2015 one in 2016 and one in 2017. Farmer has recorded perfect attendance at all 12 tax rate hearings and all 25 called board meetings since January of 2015.
Barnett and District 5 representative Winston Dowdell each have two absences. Barnett missed two of her 66 meetings when she did not attend the Aug. 9 tax rate hearing or the called meeting, held just after the hearing, in which board members voted to maintain the current millage rate. Dowdell missed the same two meetings.
District 2 representative Sue Brown and at large board member Larry Robertson have recorded one absence each. Brown's came in 2016, when she arrived late to a 15-minute tax hearing. Robertson missed the board's regular August meeting this year, after his father passed away.
Superintendent Steve Barker has attended all 82 of the board's regular monthly meetings, called meetings and tax hearings since January of 2015.