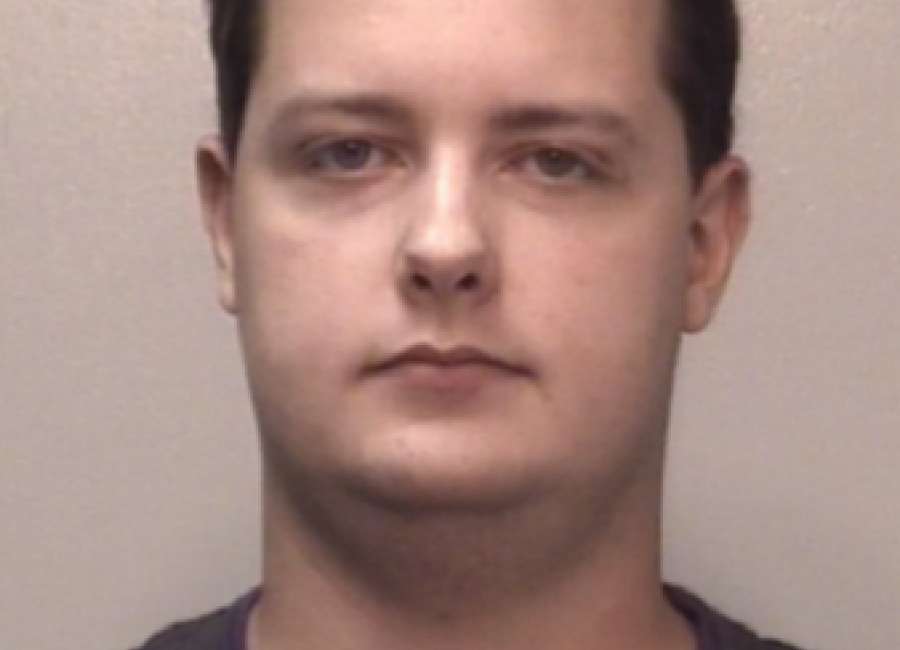 A former grocery store employee is facing serious charges after police say he captured upskirt photo shots of a 4-year-old.

Jonathan Carl Sparks, 25, was charged under 16-11-91 OCGA, according to jail reports. The law, which was written last year, was described as "use or installation of a device to film underneath or through an individual's clothing under certain circumstances."
Sparks was working as bag boy at the Kroger on Bullsboro Drive when a co-worker reportedly saw him take a photo of the undergarments of a 4-year-old child in the checkout line, according to Detective Brandon Kline with the Newnan Police Department.
The co-worker alerted the manager and a report was filed with police. Sparks was later terminated from Kroger, according to Kline.
During questioning by police, Sparks reportedly admitted to taking the photo and investigators have obtained a search warrant for Sparks' phone.
Sparks was arrested Wednesday on charges of child molestation and invasion of privacy and later released on a $22,000 bond. The investigation remains ongoing, according to Kline.