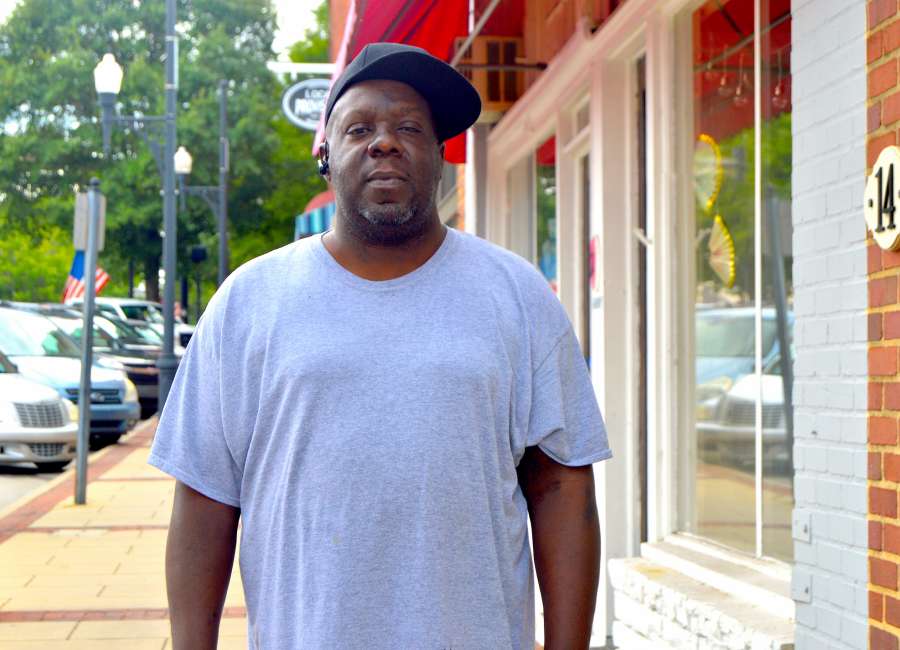 It takes a lot to bring 46-year-old Marcus Rosser to his knees – including being hit by two separate cars on the same night.
Jan. 15, 2007 will forever be etched in his memory, Rosser said.
"It was 9 p.m. and I was driving down Carrollton Highway. I saw another truck coming down Macedonia Road … the driver blew through the intersection and T-boned car my car," Rosser said. "I couldn't move my right leg and when I opened up my car door, I fell to the ground."
While Rosser lay in the middle of the road, people attempted to help him.
Unfortunately, they couldn't shield him from a second car reportedly barreling down the highway, Rosser said.
"About three minutes later, another car hit my vehicle. My car and the second car ran over me," he said. "I just remember hollering … the pain was excruciating. I looked down and my hips and lower half of my body was twisted in one direction, while my torso laid in the opposite direction."
Rosser was taken to Atlanta Medical Center, where doctors literally had to piece him back together during an 18–hour operation, he said.
"Eighty percent of my body is titanium rods, plates, screws and bolts," Rosser said. "I have plates in my hips, pelvis and back. I have rods in my back and down one leg.
"There are a 696 titanium nuts and bolts holding me together at my waist line," he added.  
Rosser said doctors told him he would never walk again and would need a feeding tube the rest of his life.
But the Newnan man said he was determined to prove them wrong.
Rosser was discharged from the hospital in early February 2007 and said he was walking again four months later.
While the Newnan man survived the horrific accident, the injuries continued to cause complications on his now-fragile body – especially his kidneys.  
After falling into coma in May 2017 – on his 45th birthday – doctors told Rosser, also known as DJ Marty Mar, he needed a kidney transplant.
He started dialysis but was quickly sidelined by a series of infections that kept him in the hospital from August 2017 until late November 2017.
Currently, Rosser receives dialysis three days a week and tries to keep a positive attitude.
"I pray a lot about this and hope to make it through every day," he said. I keep thinking of how far I've come. I'm thankful to God that I make it every day.
"There are days when I don't feel well enough to go to dialysis," Rosser added. "But I go because it's the only thing keeping me alive."
The Newnan man said his cousin has agreed to donate a kidney, but Rosser still needs enough money to cover anti-rejection medications and medical costs before he can have the life-saving surgery.  
His brother's gospel group,"The Men of God," are helping Rosser out – and they're hoping the community will too.
The singers are holding a fundraising event on Saturday, Sept. 15 at St. Peter Baptist Church off Lower Fayetteville Road.
The group will perform beginning at 6 p.m.
The concert is free, but the church encourages people to donate to Rosser's cause.
Their goal is to raise $50,000.
While it seems like a lofty goal, Rosser said he isn't worried.
"I love giving back to community. Hopefully, people will help me out. But if not, I'm not going to let it get to me because I know God will make a way for me," he said.