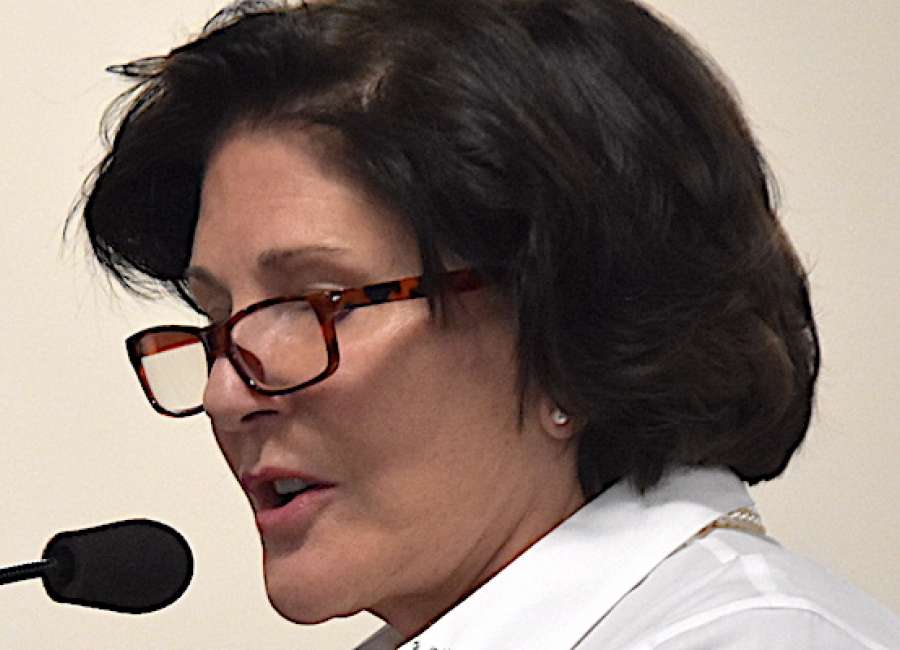 Linda Menk has some things to account for, according to one former Coweta County educator.

Beverly Jennings spoke at the Coweta County Board of Education's Sept. 11 meeting, questioning the District 4 representative's stewardship and attendance and her "attitude of noncooperation."
"Why is she a part of an organization she seeks to destroy?" Jennings asked.
She alluded to Menk's ties to local resident Henry "Hank" Ashmore and former state senator and attorney Josh McKoon, who filed a notice of intent to sue school system officials and board members in early August on Ashmore's behalf.
In late August, Menk's post on a social forum appeared to support Ashmore and his intended lawsuit, which alleges crimes including bid rigging and violation of Georgia's RICO Act. McKoon has not responded to board attorney Nathan Lee's request for any evidence supporting the claims, which Lee calls baseless.
An independent investigation has been launched into Ashmore's allegations, which center on the bid process for the school system's $5 million-plus high school stadium improvement project that included the long-awaited installation of synthetic turf.
"If you see yourself as a good steward of public monies, why would you and Mr. Ashmore cause the use of public dollars in defending a dubious lawsuit?" Jennings asked. "In a quote from Josh McKoon, he states, 'The more resources we take away from classrooms, the harder we make it for the classroom teacher.'"
Jennings said to her knowledge, Menk never has attended graduation or an awards ceremony at any of the county's three public high schools, and called her attendance at board meetings "intermittent."
"I ask you this, Ms. Menk, and you again, Mr. Ashmore: What is your motivation for maligning all that is good in our fine school system?"
Menk responded to Jennings.
"Ms. Jennings, I will not try this in a court of public opinion," she said. "I refuse to participate in it. It's below me, and it's below you. But I appreciate your comments. I respect them. We differ, and that's OK. But thank you for being here, and thank you to everyone who has shown up here tonight to be so respectful. 
"And a lot of your claims in there about my lack of participation are dubious at best," Menk added.