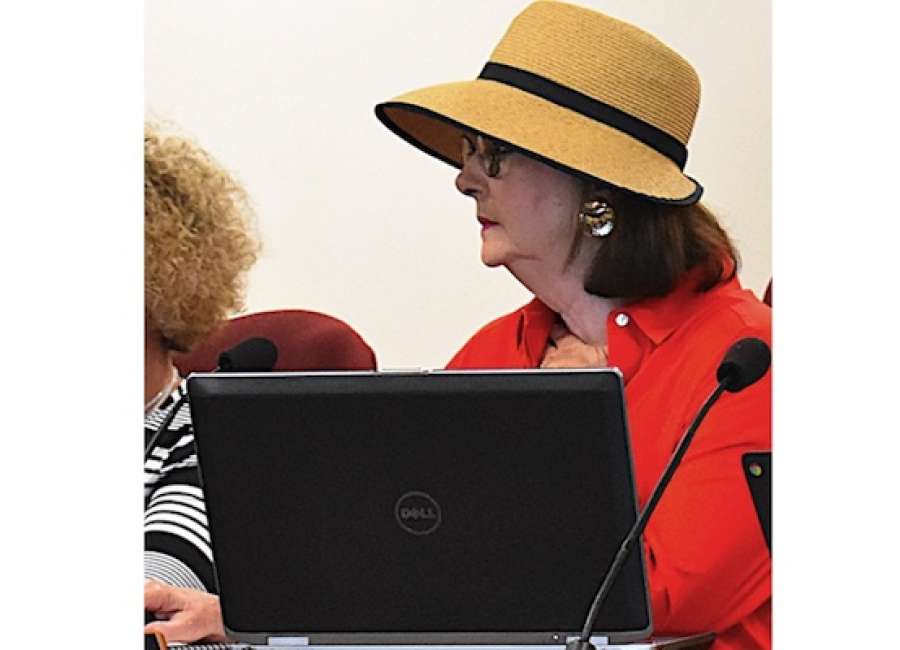 Linda Menk and Hank Ashmore have been on the same side of the courtroom before.

Menk, who represents District 4 on the Coweta County Board of Education, and Ashmore, who plans to sue school officials over synthetic turf, were plaintiffs in a 2015 lawsuit in which they accused the Coweta County Board of Commissioners of violating the Georgia Open Meetings Act. 
Menk, Ashmore and the two other plaintiffs alleged that the commissioners' 3-2 vote to approve then-Deputy Fire Chief Todd Moore's retirement agreement – taken during closed session – was a violation of open meetings rules because it was not on the agenda and no opportunity for public comment was provided.
McKoon, a Columbus attorney and former state senator who unsuccessfully campaigned for Georgia secretary of state earlier this year, represented all four plaintiffs – Menk, Ashmore, Ben Parsons and Loreli Scott. 
Scott twice has sought a seat on the Coweta County Board of Education, losing to Frank Farmer in 2016 and to Chairman Larry Robertson in May of this year. Farmer's challengers in the 2016 election also initially included Ashmore and Parsons, but Parsons left the race in the first week – before he was officially on the ballot – and Ashmore dropped out a month before the election.
Coweta County settled the open meetings lawsuit in early 2017, paying $12,500 in attorney's fees to McKoon while admitting no wrongdoing.