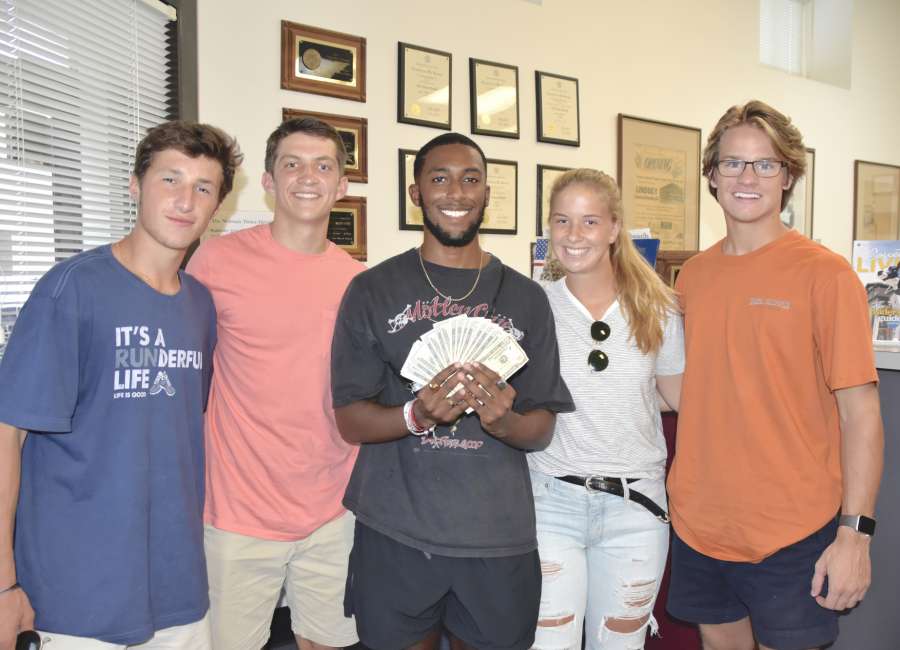 During Friday evening's Art Walk, a group of Newnan High students found an envelope filled with $430 in cash lying on the ground while crossing the street near Goldens On The Square.

There was a name on the envelope: "Chris Walker."
The teens – Patrick Boren, Logan Hudson, Yannick Powder, Ryanne Hart, and JD Brass – came to The Newnan Times-Herald to try to reunite the cash with its rightful owner.
Only 30 minutes after sharing the story of the found money online, the family of the owner came by to claim it – just as they were preparing to go on vacation.
"I had a list in my back pocket, and it must have fallen out as I was reaching for it," said Nikki Weaver.
Chris Walker's wife, Karley, said she was relieved and grateful for the teens' honesty. She said she plans to reach out so she personally can thank them.
Brass said returning the money was the right decision and he would do it again if given the opportunity.
"When something like that has someone's name on it, it's hard to keep it," he said. "It's the right thing to do and hopefully anyone else would have done the same thing."