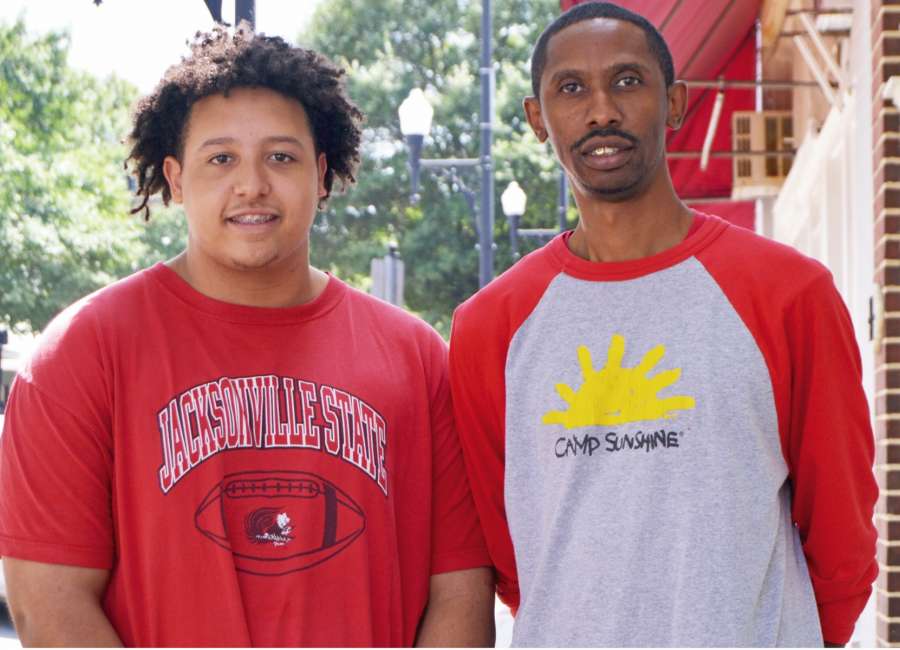 The Teagle family of Newnan knows what it's like to fight pediatric cancer.
Cameron Teagle, now 17, was diagnosed in 2012 with Non-Hodgkin lymphoma. He was 12 years old.
"We were getting dressed one morning and I noticed he had a bump on his face," said Derrick Teagle, Cameron's father. "I reached out to a doctor I used to work with … He told me to go to Children's Healthcare of Atlanta."
After a biopsy, doctors at CHOA called Derrick and told him Cameron had cancer.
"It was one of the most crushing phone calls I've ever received," Derrick said. "I was shocked and I couldn't stop crying."
"I didn't really understand the diagnosis, but when I learned more about it, I was scared," Cameron said.
He had a combination of radiation and chemotherapy for nine months before being declared in remission.
Now, five years out from the initial cancer diagnosis, Cameron is considered cured.
However, the disease took its toll on the entire Teagle family, Derrick said.
"We all experienced it. I stopped working, so there was always a financial strain. We were broke," he said. "But the people at CHOA always treated us like kings and queens. So we decided we were always going to give back to them after Cameron left."
Derrick and Cameron are making good on their promise next week by holding the inaugural Empowered For Life Golf Tournament on Friday, Sept. 14.
The fundraiser will be held at the Coweta Club inside the Arbor Springs Plantation neighborhood off N. Hwy 29. Half the proceeds will benefit the Aflac Cancer and Blood Disorders Center at CHOA.
The other portion will go towards the Empowered For Life organization, which mentors local youths. It's a program Derrick started in 2007 after praying to God to find his main purpose in life, he said.
"We're mentoring kids, helping them grow and maximizing their talents, whether that's athletics, science or cutting hair," Derrick said. "We have teens that do internships, we take kids on college tours and hold seminars on topics, such as bullying. We're planting a seed in the youth. Somebody has to plant and someone has to water it."
According to Derrick, Empowered For Life has mentored 535 local youths in the past 10 years. Of that number, the organization helped 249 teens achieve academic scholarships to their chosen colleges or universities.
The Empowered For Life group also teaches teens to give back to their community – something the Teagle family will continue to do next Friday.
"I'm firm a believer that it's a blessing to be a blessing," Derrick said. "Those who participate in the tournament will bless a local organization and children with cancer.
"We all know a kid who struggles, and we all know kids with cancer. We need to help them out," he added.  
"I think this a good idea," Cameron said of the golf tournament. "It's inspiring and it's good for the community too."
Golfers will tee off on the Coweta Club green at 9 a.m. on Sept. 14. Players have a chance to win a first place prize of $500, second place prize of $250 or a Toyota Tacoma, if they make a hole in one.
The cost to enter the tournament is $75 per golfer or $300 per team. The price also includes lunch.
Empowered For Life is still taking applications for tournament sponsorships.
For more information, email Derrick Teagle at dte4life@gmail.com or contact him at 678-953-2092.