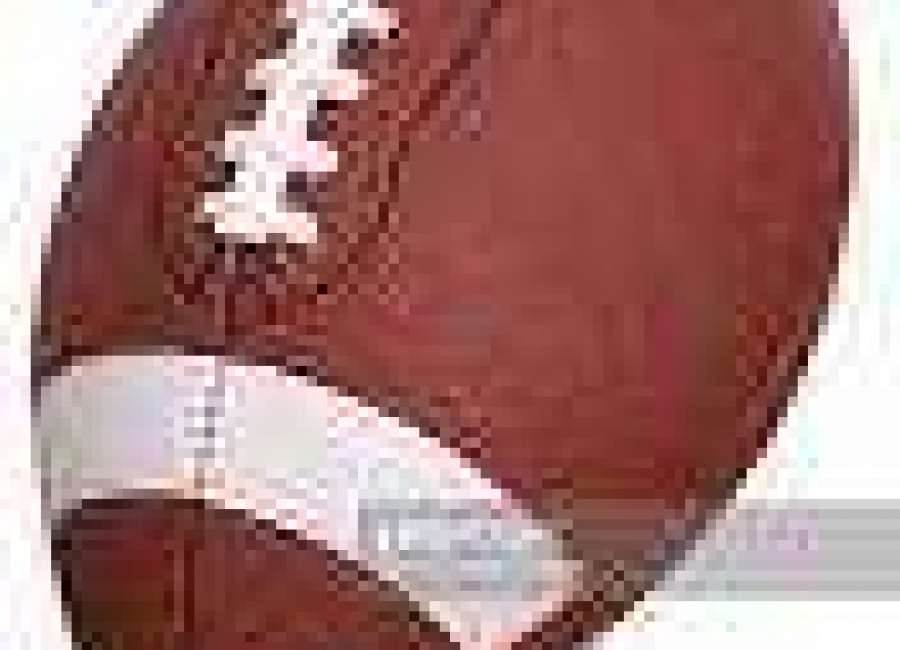 BY CHRIS GOLTERMANN
cowetascore
Home maybe never felt so good for Coweta County football teams tonight.
Between two programs getting a chance to finally play on newly finished artificial turf fields and two others that look to maintain undefeated records against formidable opponents, it's good to have any advantage necessary.
East Coweta and Northgate, both coming off road losses a week ago, had respective home fields completed over the last two weeks.
The Indians, however, didn't step foot on its turf until Wednesday, but in not such a cozy setting while preparing for a visit from North Cobb tonight.
"We put them through a pretty rough practice," said East Coweta head coach John Small, whose staff may be trying to up the intensity even further after an 0-3 start that has included games against three state-ranked opponents capped off by a trip to Class 7A powerhouse Lowndes.
Northgate equally returns home after dropping its Region 5-6A opener to a tough Douglas County lineup that is among this year's favorites after placing second behind Mays in 2017.
The Vikings open their home schedule at Henry Seldon Field against Creekside, which snapped an 12-game losing streak by shutting out New Manchester 38-0.
Tonight's schedule equally includes showdowns involving Trinity Christian and Heritage School that could factor in state playoff implications.
The 3-0 Lions host Mount Vernon Presbyterian in their Region 5-A debut following a bye week .
Mount Vernon has bounced back from a season-opening loss to Class A state-ranked Prince Avenue to put together 41-point efforts against Mount Pisgah and First Presbyterian.
The Mustangs (2-1) have improved their win total in all four years under head coach Wayne Dabbs, going from four in 2015 to seven last fall while reaching the second round of the playoffs following a runner-up finish in 5-A to eventual state champion ELCA.
Trinity is 3-0 for the first time since moving to 11-man football in 2011, having won 14 of its last 15 games under second-year head coach Kenny Dallas.
The Lions have battled injuries early, including one to senior Zach Seymour that kept him out of a 45-27 victory over Tattnall in Trinity's best offensive effort of the season.
Minus Seymour, Zach Jones has picked up the load on offense against Tattnall while scoring four touchdowns, one of which on a kickoff return. He now has a team-high 351 yards rushing this season.  
Heritage School, meanwhile, hosts defending GISA state champion Valwood, which handed Trinity its only loss last year following its 0-2 start.
Four lopsided victories for the Hawks have already included both a Region 1-AAA win as well as last week's 21-8 effort at Deerfield-Windsor in the first of four crossover games against opponents from 3-AAA, arguably the most competitive division in the GISA's highest classification.
Coming off consecutive trips to the second round, the Hawks have avoided some of the slipups football teams face in the opening month of a season while outscoring opponents 153-33.
Last week's hard-fought win against Deerfield in the first meeting between schools since Heritage's 2012 state championship loss in Albany was more about how head coach Micah Alba's lineup could respond in a tight game than any sort of payback.
Physicalness was an area that Alba continued to challenge his players in during the offseason. Valwood expects to be the biggest test yet.
"We've got to be the most physical team on the field. That's what we try and do. If we can take a jump there, it's going to be huge for us against the top tier schools we're going to face," Alba said prior to the season.
The addition of crossover games by the GISA to determine 12 state playoff berths, however, should immediately allow schools to know where they stand heading toward the state playoffs.
Heritage and Valwood could ultimately be on a collision course to meet again down the road following Friday's contest.
While champions from 1-AAA and 3-AAA are on opposite ends of the state bracket and could not meet until the semifinals, it's possible to have the teams meet in round two should one finish first and the other place second in respective regions.
The Hawks have shown balance so far in their successes, including last week's triumph at Deerfield. It included three interceptions that kept the host Knights in check while also picking up big plays offensively.
Andrew Rich continued to follow the footsteps of older brothers Christopher and Candler as a No. 1 running back in Heritage's program. Andrew rushed for 171 yards on 31 carries. A pair of touchdown runs included a 72 yarder that regained a 14-8 lead in the second half.
Rich now has 583 yards rushing and 10 touchdowns through the first four games of the season, as much a statement toward the play from the Hawks' offensive line that has so far earn high praise from Alba.
Senior quarterback Henry Arnall opened the scoring on a 24-yard pass to Brandon Scruggs while equally remaining steady.
Through four games, Arnall is 35 of 68 passing for 527 yards with 10 touchdowns and just two interceptions.
Scruggs and Peter Nell have been key targets led by Nell's 10 catches for 158 yards and two scores.
The Hawks also finished with five sacks in last week's win, with brothers Vinny and Ben Carnazzo in on at least one of those tackles.
Hershel Smith had 10 tackles (3 solo) in the victory over Deerfield.