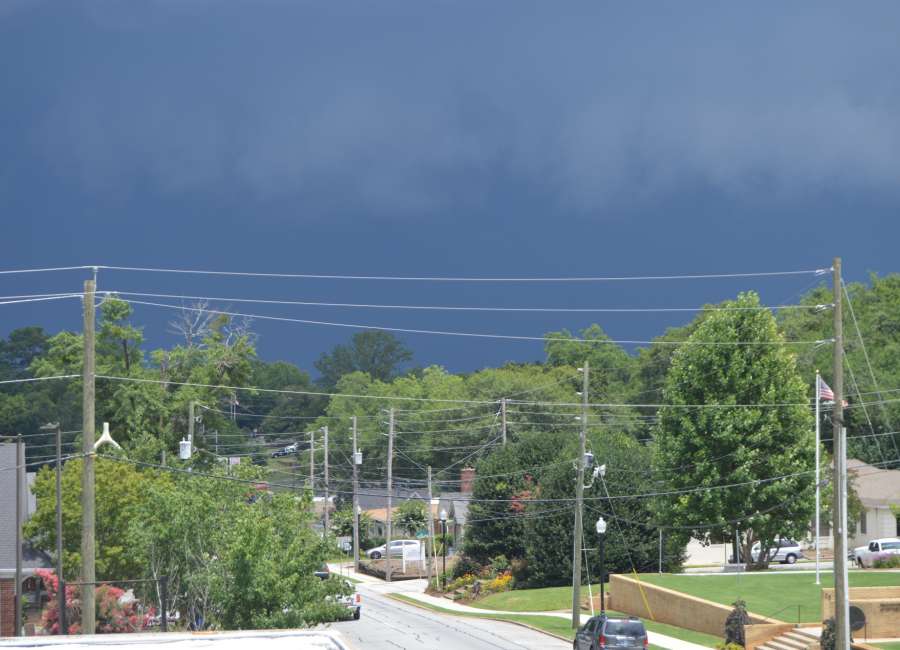 Storms, house fires and national disasters like Sept. 11 can strike any  community in an instant.
While most emergencies can't be averted, the way people respond in times of crisis can be helped – mainly by being prepared, according to Jay Jones, director of the Coweta Emergency Management Agency and 911 Center.
"What types of emergencies are you prepared for? Do you have a place to stay if something happens? Check your cupboards - do you have enough canned food if the power goes out? Do you have homeowners or renters insurance if a fire or storm damages your home?" Jones said. "Start setting money aside for emergencies, and make plans. You can't stop a disaster from happening, but a plan will help you mitigate your own circumstances during an incident."
September is National Preparedness Month. This year's theme is titled, "Disasters Happen. Prepare Now. Learn How."
Jones, along with the Georgia Emergency Management Agency and the Homeland Security Agency, are working together to keep residents safe by sharing safety tips.
"Now is the perfect opportunity for the citizens of Georgia to create a personal and family plan for potential disasters," said GEMA/HS Director Homer Bryson.
According to Jones, the timing of National Preparedness month couldn't be better.
One year ago, almost to the day, Coweta County was dealing with the remnants of Tropical Storm Irma. One month later, the outer bands of Tropical Storm Nate blew through the county.
Both storms left flooding issues, downed trees and power outages and caused one house fire, Jones said in an earlier interview.
Then came the snow, with icy, sometimes undriveable roadways, plus more downed trees and power lines.
"People don't think about having a plan because these situations don't happen all the time in the county," Jones said. "But when it does, people rush to the stores to buy their items, instead of doing it ahead of time.
"Winter sometimes does come with ice and snow emergencies, but there were years when we had tornadoes in December and January, too," he added. "National Preparedness Month is not for people to plan for a particular time of year – it's for them to plan for the whole year."
Each week also has its own theme:  
Sept. 15 has been designated as the National Day of Action, GEMA officials said. Residents are encouraged to participate in a preparedness event in their school, business or place of worship.  
Jones will be holding emergency preparedness classes for residents in Coweta County during the month of October.
"The classes are Community Emergency Response Team program teaches people how to care for yourself and your family during an emergency. We'll show residents how to turn off their gas and power and how to treat medical emergencies," Jones explained. "We'll hand out emergency care kits, too."  
The CERT program is a 20 hour course. Classes will be held twice a week beginning in October, Jones said.
A separate CERT program will be taught for the hearing impaired, he added.
The courses are free, but space is limited.
To register for the CERT program, contact Jay Jones at jjones@coweta.ga.us.
For more information on emergency preparedness and safety plans, visit