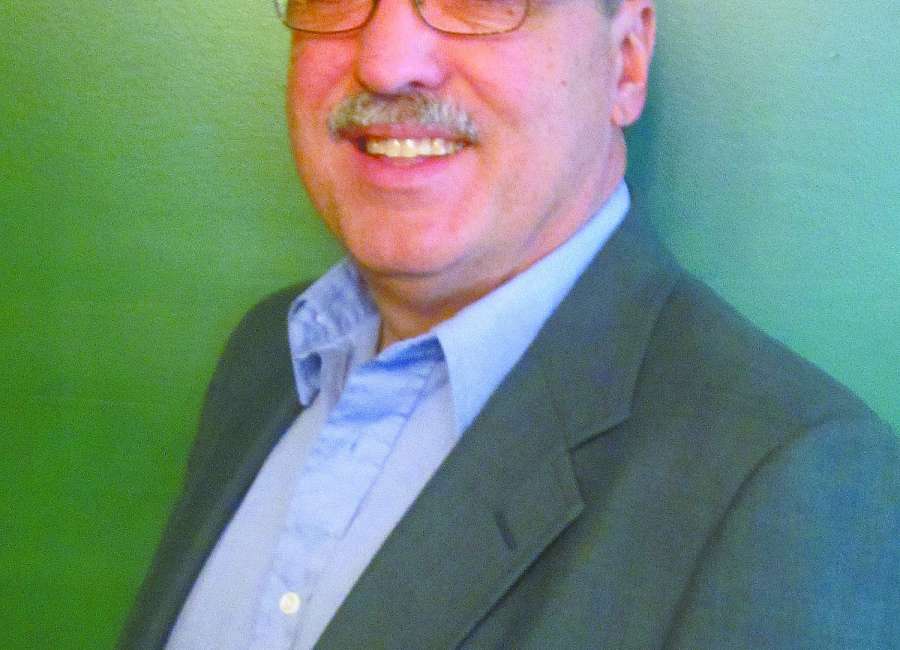 Lynn has been telling me for years that when she retired she wanted a little dog, one small enough that it could ride around in her apron pocket.

I always replied that – statistically speaking – she is likely to outlive me by many years, so I hoped she would enjoy her little pooch's company after I'm gone.
We had pets when our girls were growing up – cats, dogs, rabbits, hamsters, guinea pigs. When we finally wound up with a household that just included Lynn and me, I got comfortable with that arrangement. We could travel without getting someone to feed the dog or cat, and I could dash out to work or to participate in some project most anytime without having to think about feeding, watering or walking a pet.
For some time, whenever anyone asked if I wanted a dog or cat, I would say, "No thanks. I've already eaten." No one ever asked a second time.
Then, a couple of months, ago Lynn retired. I had somehow envisioned us old and doddering as retirees, but Lynn is anything but. She has been busy putting together bookcases and filling them with the books that have been in boxes for quite awhile.
Lynn has had several other projects, too, and then the topic of a puppy came up again, but not from my sweet wife.
No, it was our granddaughters, Clair Lynn and Quinn, who led the puppy push. Both had been saying for awhile that we needed a pet. 
Clair Lynn found a plaque on our back porch that read: "A home without a cat is just a house." "Well," she quipped, "I guess you and Muv just have a house."
Quinn's entreaties were general – a question about why we didn't have a pet followed by a sad facial expression.
Clair Lynn, however, set about her task like an Army general. She picked out the breed she wanted us to get, a Pomeranian, and began a massive research and public relations campaign. Lynn liked the idea of the tiny fluffball dogs.
I put something on Facebook about looking for a Pomeranian. Within a day, our cousin, Marlena McEachern, sent contact information for a nice lady from Auburn named Erin.
A couple of weeks later, Lynn and I loaded the granddaughters into her car, and we went over to Alabama for an afternoon visit. We all got to hold the puppy and his two brothers. Then on Sept. 8, our 39th wedding anniversary, we brought him home.
Clair Lynn named him Kookie. It's pronounced just like "cookie," but Clair Lynn preferred the K spelling.
Kookie is a lot of fun. He has chewed a hole in one of my nice socks – something that might have made me really mad in an earlier day. Now, I reflect, I have plenty of socks, including multiple pairs in that general color.
Kookie runs around, finds treasures under furniture. He can also lie quietly. His sweet little button eyes show his emotions – curiosity, mischief, weariness. When he cuddles, he feels soft and his breath comes in a gentle rhythm.
Part of the fun is Kookie's interactions with our granddaughters. They both enjoy playing with him, and Clair Lynn cares for Kookie and cleans up after him whenever she visits us.
I wouldn't have thought it, but I've become attached to our fluffy little fellow and look forward to many happy moments with him in the future.
Winston Skinner is the news editor of The Newnan Times-Herald. He can be reached at winston@newnan.com