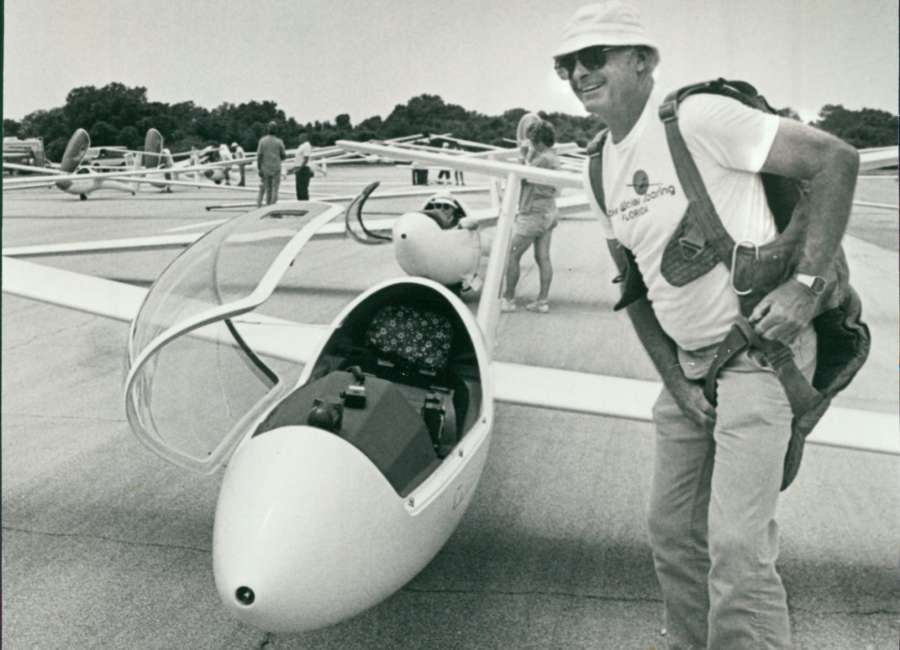 James Alphonse Lesage, 88, passed away Sunday, September 2, 2018 at Wesley Woods in Newnan, Ga.

He was born April 21, 1930 in Chicago, Ill. to the late George Lesage and Anna Constantinoble Lesage.
Jim, as he was loving known by his friends and family, was an avid pilot and enjoyed spending his time in the clouds. He was a member of the Long Island Soaring Association and the president of the Lake Wales Soaring Association. Being strong in his faith, Jim was a lifetime member of the Knights of Columbus. He proudly served his country in the Army Air Corps and the Illinois Air National Guard. 
Along with his parents, Jim is preceded in death by his wife Anita Lesage and siblings, Peggy Lund, Mike Lesage and Theresa Lesage.
He is survived by his children, Sharon Mallo (Mark), Susan Lesage (Ann), Therese Higgins (Terry), James Lesage, Edward Lesage (Elaina); grandchildren, Mark, Jeffrey, Katyrose, Katie, Kelly, Molly, Anna, Abby, Jake, George; great-grandchildren, Maxson, Emma and Annabelle. Jim is also survived by his brother, Robert Lesage. 
The funeral mass for Jim is Friday, September 7, 2018 at 11 a.m. at St. George Catholic Church, 771 Roscoe Road, in Newnan with Father Henry Atem officiating. The family will receive friends Friday morning from 9-10:30 a.m. at McKoon Funeral Home, 38 Jackson Street, in Newnan. 
In lieu of flowers the family asks that memorial contributions be made in Jim's name to the charity of your choice. Condolences may be expressed online at www.mckoon.com
McKoon Funeral Home & Crematory    770-253-4580