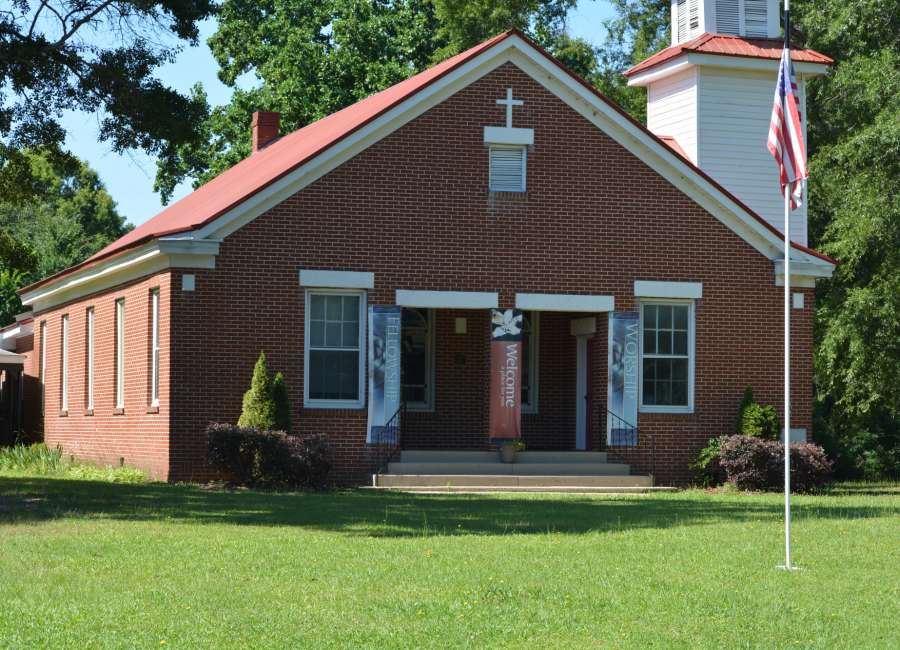 A historical marker will be unveiled at one of Coweta County's oldest churches on Sunday.

Mt. Pilgrim Lutheran Church in Haralson will be celebrating its 178th anniversary at a homecoming service on Sunday at 11 a.m. "As part of the homecoming celebration, a historical marker will be dedicated honoring the early founders of the church, members from the congregation who have gone into the ministry and Mt. Pilgrim's efforts to assist in the founding of new congregations," said Kathy Landers, wife of the church's pastor.
Mt. Pilgrim is Georgia's oldest Lutheran church north of Macon. Organizing members came from South Carolina, including Mt. Pilgrim's founding pastor, Levi Bedenbaugh. 
Mt. Pilgrim was established in 1840. The congregation originally met in a building shared with a Baptist congregation near Neriah Baptist Church on what is now Bailey Road. In 1846 Jacob Rawls gave the congregation two acres on Gordon Road, and the church's cemetery is still in that location.
The next meetinghouse was on the site of the present church at Line Creek Road and Highway 85, built in 1891.
In a church history, Robin Thompson Parker noted this building was a frame structure. "It had two rows of pews, one on the right and one on the left. There were comfortable rocking chairs at the front for the elderly to sit in. Beautiful kerosene chandeliers hung from the ceiling and could be pushed up after being lit," Parker wrote.
That building burned after lightning struck the steeple.
"Money to rebuild was acquired through a loan. Everyone young and old alike, helped in
the rebuilding process," Parker wrote. Women sold ice cream. Children helped lay the floor, and volunteers offered help with lumber and the building of a new altar, lectern and pulpit.
"The Lutheran Church of the Redeemer in Atlanta donated an organ and baptismal font," Parker wrote, and St. Phillip's – a Lutheran church in Senoia that later disbanded – shared hymnals.
The current church building was completed in 1927. Various improvements have been made over the years, including the addition of stained glass windows in 1985.
Mt. Pilgrim helped organize several churches including the Lutheran Church of the Redeemer in Atlanta, organized in 1903. Among the Mt. Pilgrim members who have become ministers are Jacob Elmore, M.R. Wingard, Paul M. Counts, Fulton B. Counts and Austin Gray.
Doug Landers has been pastor of the church since 2012.
"All descendants and persons connected with the individuals mentioned on the historical marker and persons connected with the noted mission congregations are especially invited to attend and be recognized," Kathy Landers said. A covered dish lunch will follow the marker dedication.