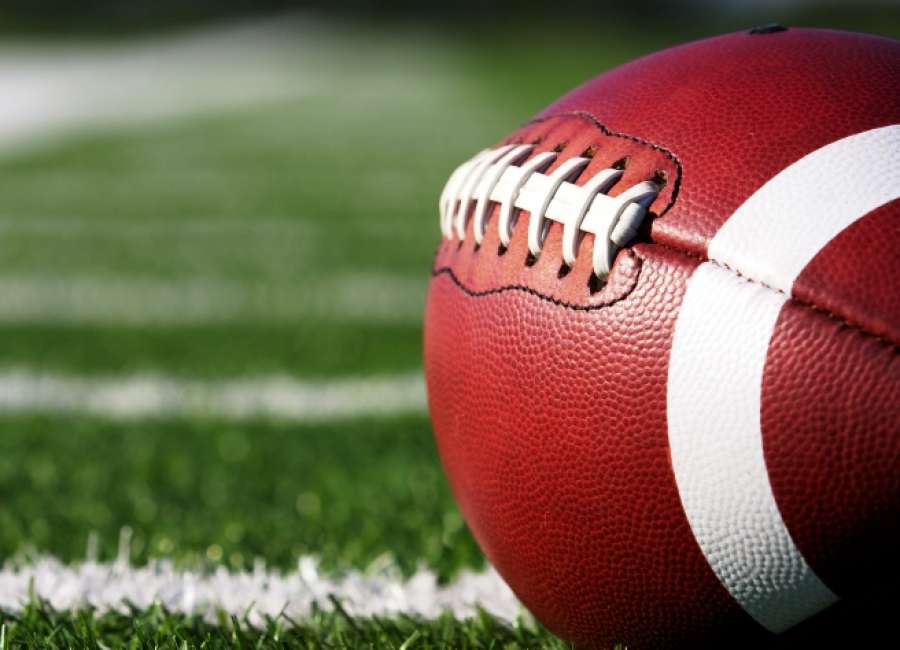 Here is a look at how Coweta County teams fared Friday night in the sixth week of the high school football season.
Full details will appear in the Sunday's Edition of the Newnan Times-Herald.
HERITAGE 15, SOUTHLAND 14
Heritage School bounced back from its first loss of the season with a 15-14 victory over Southland on Friday after putting together a final drive that put the Hawks ahead for good in the final minutes.
The previously unbeaten Golden Raiders seemed poised to pull out a comeback win after rallying for 14 unanswered points in the second half, first tying the game in the third and then taking their only lead with four minutes to play in front of their home crowd.
But after watching Valwood slip away with a comeback a week earlier, Heritage wasn't about to let another team from GISA Region 3-AAA escape with a victory.
The Hawks wore down Southland on a final go-ahead drive in the final minutes before senior quarterback Henry Arnall scored to put Heritage within a Peter Nell PAT of a tie.
But when the Golden Raiders jumped offsides in hopes of getting to Nell early, Heritage turned the tables.
Opting to go for two points, the Hawks went to a jumbo package and loaded up its line along with Vinny Carnazzo at fullback, plowing a hole for Wright Arnall for the go-ahead conversion.
Heritage's defense kept the pressure on Southland on its final possession before recovering a fumble that sealed its fifth win of the season.
The Hawks, now 5-1, also moved to 2-1 in the new GISA crossover format against three traditionally strong programs. They will host another next week as Brookwood School comes to Newnan prior to a bye.
Arnall added a touchdown pass to Nell that gave Heritage a 7-0 lead in the closing minutes of the first half.
SOUTH PAULDING 35, NORTHGATE 30
When the Vikings stopped a two-point conversion try while clinging to a 30-28 lead in the fourth quarter, it looked as if Northgate was ready to escape with its third two-point victory of the season.
But not this time.
South Paulding used a final series to drive for a go-ahead score with less than a minute remaining to pull out both its first victory and its first Region 5-6A win while coming into Friday on the heels of a tough seven-point loss to co-leader Douglas County.
A week after nearly watching a 28-7 lead against Creekside evaporate, Northgate built a 20-7 advantage at halftime in its trip to South Paulding and added to it with another early score in the third quarter.
The loss dropped the Vikings to 2-3 overall and 1-2 in Region 5-6A, while the Spartans moved to 1-4 and 1-2.
McEACHERN 53, EAST COWETA 10
Entering Friday after losing four straight games for the first time since 2012, East Coweta showed brief flashes that it could possibly trade score for score with No. 8 state-ranked McEachern at Garland Shoemake Stadium.
Opting to start senior Dantarious Chunn at quarterback, it was instead a double pass among three seniors — Chunn to Brayden Carey to Ramal Holston that caught McEachern napping for East Coweta's longest game of the night.
Chunn took it the rest of the way as the Indians pulled within 19-10.
But no further.
McEachern turned three East Coweta turnovers into points, including a last second field-goal block that was returned to for a touchdown while heading to the locker room with a comfortable 32-10 advantage.
Three East Coweta interceptions also produced 14 points.
The loss closed out a non-region schedule for East Coweta that included four state-ranked opponents.
WALTON 45, NEWNAN 21
The Newnan Cougars fell behind 10-0 against No. 2-ranked Walton and were unable to catch up on the road in their final non-region tuneup Friday night in Marietta.
At one stretch, Newnan cut the lead to 17-14, but that was as close as it could get.
Newnan drove to the Walton 21, but a field goal attempt was blocked.
The Cougars were forced to contend with Georgia commitment Dominick Blaylock who had seven catches for 114 yards.
The Cougars fell to 2-3 and play at Wheeler next week to open the Region 2 7A portion of the schedule.
ELCA 61, TRINITY 0:
Trinity fell behind 41-0 at the half and dropped its second Region 5 1A game in a row.
Trinity had trouble moving the ball on the three-time defending Class A-private school champions, picking up just six first downs.
The Lions blocked an extra point and got an interception by David Flowers but most of the night belonged to ELCA.
Keaton Mitchell scored four touchdowns for Eagle's Landing Christian , including thee rushing and one on defense thanks to a long touchdown run.
Trinity dropped to 3-2 overall and 0-2 in region action. The Lions return home next week against region opponent Strong Rock Christian.
LAFAYETTE CHRISTIAN 42, CENTRAL CHRISTIAN 26
After leading 20-12 at the half, Central Christian could maintain the momentum over the final two period, falling to visiting LaGrange Academy 42-26 in GICAA action.
With the loss, Central Christian falls to 1-5 on the season.
The Crusaders take on Georgia Christian at home next week.