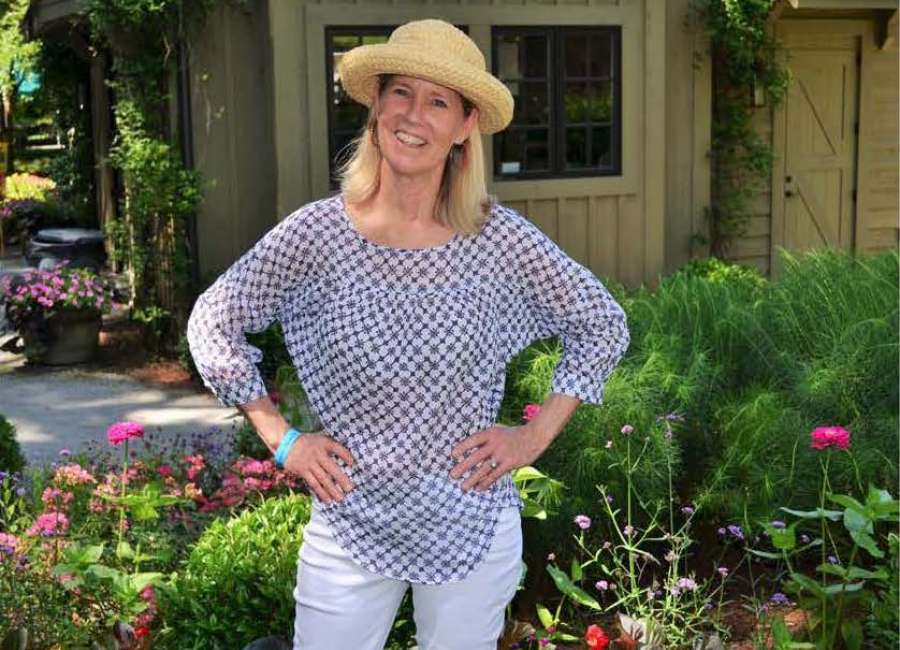 HGTV host Erica Glasener, whose name is a familiar one to many Georgia gardeners, will share her love of gardening Tuesday at the meeting of the Coweta County Master Gardeners Backyard Association.

"I feel fortunate to be a gardener," Glasener says in her blog. "I admit it would be great to live in the mountains and study native plants every day, but I live in the city … Yet, on any given day, I can walk outside and find some combination– plants, foliage, flowers, twigs or blooms that brings a smile to my face."
Glasener is a senior producer on "Growing a Greener World," an award-winning public television series that focuses on organic gardening, sustainability and green living.
The MGEV free presentation begins at 7 p.m. on Tuesday at the UGA Extension – Coweta County, 255 Pine Road. Attendees need not register in advance to attend unless they
want to be registered for the door prizes, usually plants and other gardening supplies.
Horticulturist and author Glasener hosted "A Gardener's Diary" on HGTV for 14 years and wrote a biweekly column on plants and garden design for more than 10 years for the Atlanta Journal-Constitution.
She and Walter Reeves co-wrote "The Georgia Gardener's Guide" and "Month-By-Month
Gardening in Georgia." Glasener's most recent book is "Proven Plants Southern Gardens," which highlights the 10 most proven plants in the 15 most popular categories of Southern plants.
Glasener's articles have appeared in New York Times, The Farmer's Almanac and Atlanta
Magazine.
The Backyard Association is an educational program sponsored by the Coweta County Master Gardener Extension Volunteers. The presentations are free to the public and are held on the second Tuesday of each month at 7 p.m.
For reservations and to register for door prizes, call 770-254-2620.