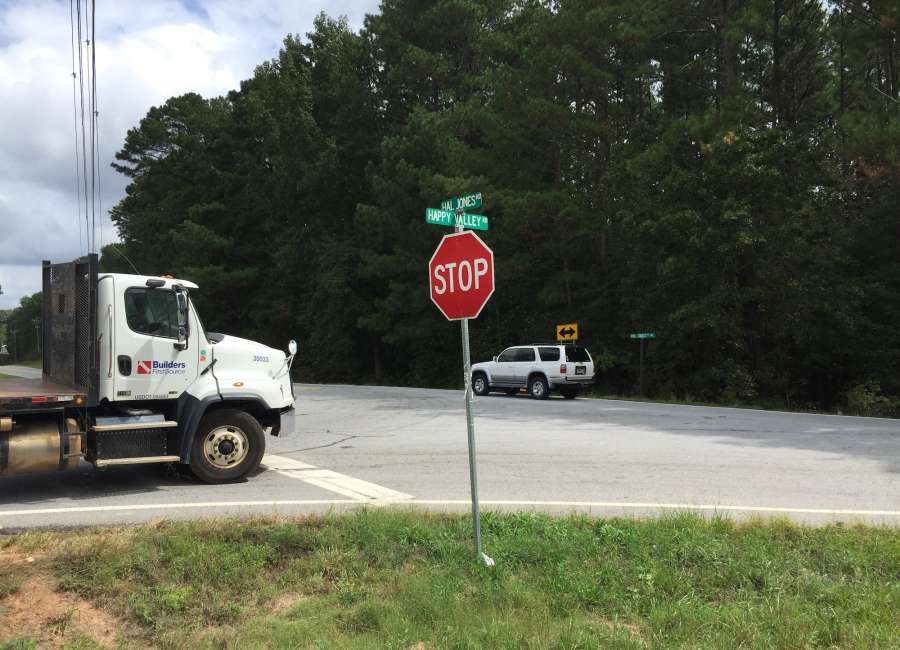 Another roundabout is coming to Coweta.
The latest planned roundabout is at the intersection of Happy Valley Circle and Hal Jones Road.
The intersection of Hal Jones and Happy Valley was to be the terminus of Phase 2 of the Madras Connector, which would run from a realigned Herring Road, from the Coweta Fire Rescue station to Hal Jones/Happy Valley.
That road project is on the back burner, but Coweta County is moving forward with the roundabout to help with current problems at the intersection.
When commissioners voted in March to suspend work on Phase 2, survey and design work for the new road and intersection was already underway.
Engineers who had been doing that project are now working on plans to build the roundabout as a standalone project.
During recent discussion of the new roundabout project, Commissioner Bob Blackburn, who represents the area and had asked for Phase 2 to be suspended, asked for clarification.
"We're all very clear that the road that would go from there to 29 is dead. Are we clear on that?" Blackburn asked.
"This board suspended the design work so this is strictly the roundabout," said County Administrator Michael Fouts.
There is a fairly high volume of traffic that makes a left turn onto Happy Valley and then takes Frank Cook, where a three-way stop has recently been installed, to access U.S. 29, said Tod Handley, Coweta Public Works director.
Current traffic counts support the intersection improvement, Handley said.
Commissioner Paul Poole said he had a constituent call him recently who was in a serious accident at the intersection many years ago.
"He said if that roundabout had been there he wouldn't have been in as bad of a wreck," Poole said. "A car hit him at around 60 mph, and he was standing still."
Handley said the preliminary plans for the roundabout should be complete later this fall. There will be a need for some right-of-way acquisition and utility relocation, and Handley anticipates construction in mid-summer of 2019.