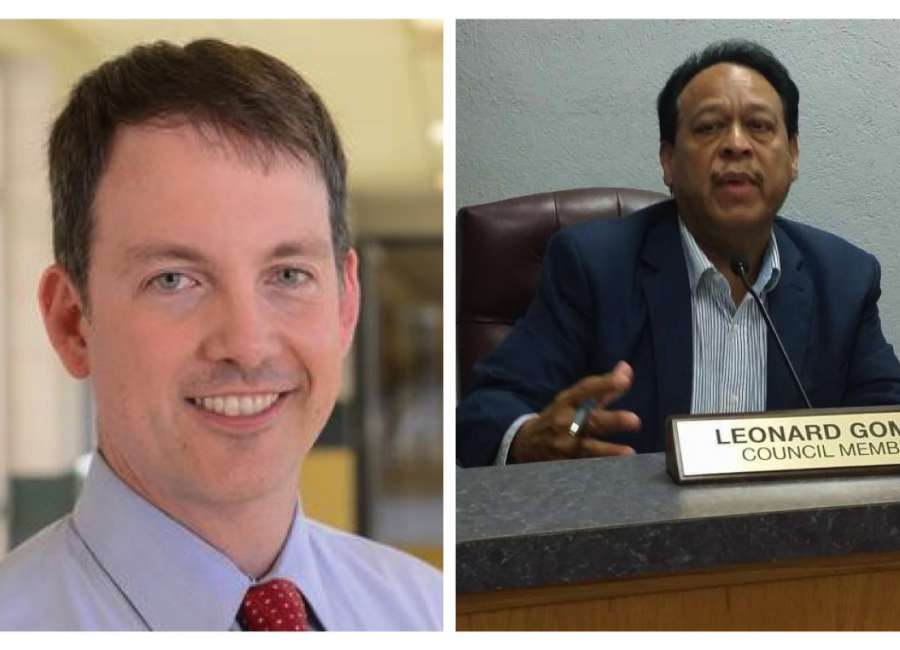 Leonard Gomez, candidate for the Georgia House of Representatives District 132, denies allegations from incumbent Rep. Bob Trammell that he doesn't live in Grantville.
Trammell, a Democrat who serves as House minority leader, filed a residency challenge against his Republican opponent, Gomez, Wednesday.
In December 2017, at his last meeting as a member of the Grantville City Council, Gomez said he and his wife were moving to Newnan, and they sold their home in the spring of 2018.
However, Gomez said they decided not to move to Newnan but to stay in Grantville, and he lives in an apartment on Main Street. Mrs. Gomez bought a house in Newnan in late 2017, but that home was bought as an investment, not for them to live in, Gomez said.
After leaving the council, Gomez said he was disappointed that more things weren't happening in Grantville, including economic growth and a grocery store – things he had hoped to make happen as member of the city council. He was also looking at Trammell's record.
"I felt that it wasn't very good for us because he wasn't doing what he's supposed to be doing to help us bring in prosperity and economic growth," Gomez said.
Gomez said that in February, Republican leadership at the state capitol approached him about running for the District 132 seat. So he decided to run and to stay in Grantville. He could have moved anywhere in the district, which includes a small section of Newnan, but wanted to stay in Granville, he said.
"We have the right to change our minds," he said. "I'm still residing in Granville."
Gomez said his voter registration and driver's license list his address as Grantville.
"I know Grantville is known as a stepchild in Coweta County. I want to be able to fix that," Gomez said. "I'm for the people and by the people. I want to do things that people are concerned about in these counties," he said.
"I want to be part of the leadership at the state capitol and make a difference with the big decisions," Gomez added. "It's about hardworking Georgians and making their safety number one."