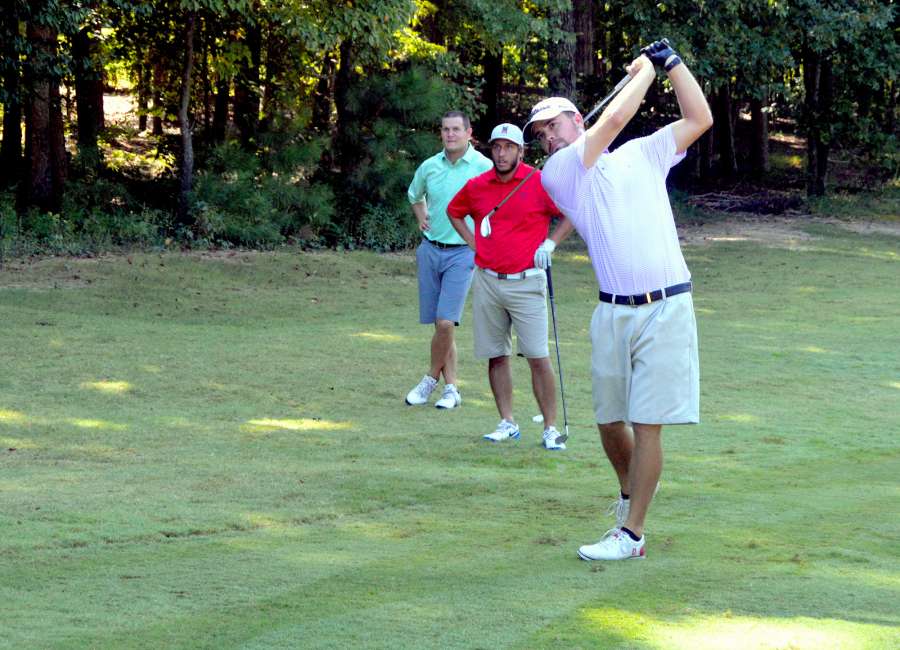 Dozens of golfers hit the greens Friday to boost the morale and funds for children and families affected by pediatric cancer.
The group participated in the inaugural Empowered 4 Life golf tournament at the Coweta Club inside the Arbor Springs Plantation neighborhood.
Golfers enjoyed a day on the course, a free lunch and a chance to win a new Toyota Tacoma if they hit a hole-in-one.
Half of the tournament proceeds will benefit the Aflac Cancer and Blood Disorders Center at Children's Healthcare of Atlanta. The other portion will help the Empowered 4 Life organization which mentors local teens.
Derrick Teagle organized Friday's golf tournament and is familiar with CHOA and the nonprofit group.
Teagle's son Cameron was diagnosed with non-Hodgkin lymphoma five years ago and underwent treatment at CHOA.
The now-17-year-old Newnan High School student is currently cancer-free.
Teagle also founded Empowered 4 Life in 2007.
"We're mentoring kids, helping them grow and maximizing their talents, whether that's athletics, science or cutting hair," he said in an earlier interview. "We're planting a seed in the youth. Somebody has to plant and someone has to water it."
Teagle said he hoped the tournament would raise money to continue helping local youths – and remind children battling cancer that they are not forgotten.
"We all know a kid who struggles, and we all know kids with cancer. We need to help them out," he said.
Teagle said the tournament raised more than $1,000.