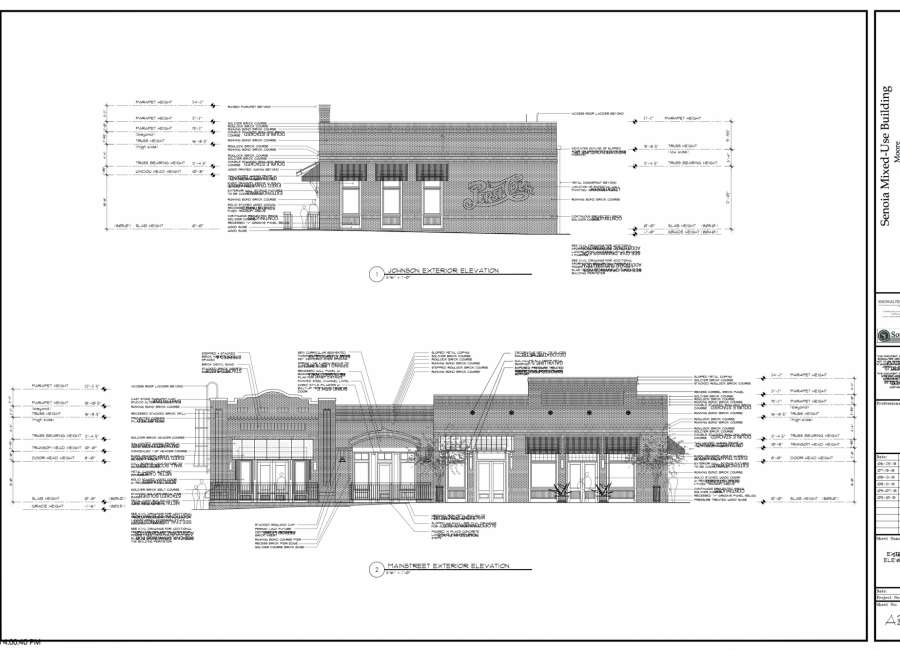 A row of new development along Senoia's Main Street will be one-story buildings, not two-story buildings as originally planned.
The redevelopment of 90 Main Street was originally set to be two-story, with shops on the ground floor and loft apartments or offices upstairs.
Owner and developer Scott Moore has demolished the concrete block building at the Corner of Main and Johnson streets. Moore entered into an agreement with the city for a property swap to move the development forward. The former city hall parking lot will now be storefronts, but Moore is building a new parking lot behind the buildings, with some spaces reserved for city employees. There will be at total of 27 spaces.
Moore told the Senoia City Council this week that the project has run into some snags that makes it very unlikely that two-story buildings will be feasible. That will mean there are more public parking spaces, as there were going to be certain spaces reserved for the loft apartments.
Mayor Jeff Fisher asked when construction could begin, if the city approved the change to one-story buildings.
Moore said that the structural engineer who designed the two-story buildings said it wouldn't take much effort to redo the plans. "We should be able to provide it in the next week or two," he said.
He's hoping to be under construction in about six weeks.
Fisher said he likes the look of the one-story renderings, but "what I don't want to do is approve it and you site on this for 12, 18 months, or pass it onto someone."
The council voted to approve the change, with the stipulation that the project is under construction within 90 days of receiving final approval from the city.