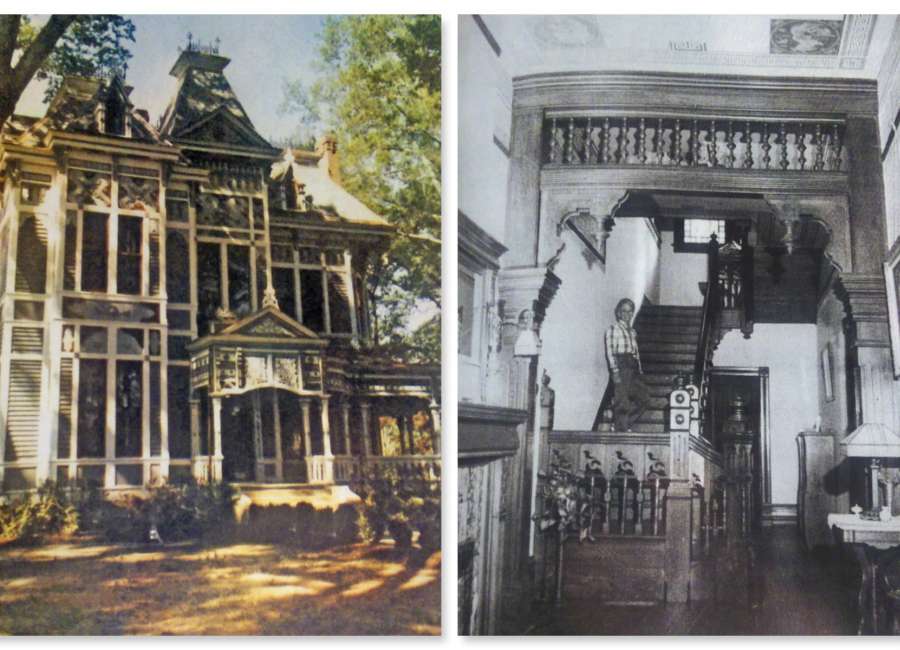 The Parrott-Camp-Soucy home located at 155 Greenville Street is one of the most iconic examples of Victorian architecture in Newnan. Originally built in the 1840s as a single story home, the structure has been through many extensive changes. 
In 1848 a second story was added and the façade changed to the Greek Revival style. In 1886 the home was changed again to the Second Empire Victorian style we see today. 
On May 6, 1984, The Newnan Times-Herald featured the home and its complete restoration by its then owners, Charles and Doris "Sam" Soucy.
The restoration of the 5,000-square-foot home took several years, and some 20 craftsmen to complete. Most of the roofing and porch had to be reconstructed by hand due to extensive water and termite damage.
The paint throughout the home was scraped to the bottom layer in order to see the original colors used in the home. Each room featured a different type of wood, which brought their own challenges to the project. In the end, this labor of love has preserved this home for future enjoyment and it has become a favorite location for films in recent years.
In 2012, it was featured in the film The Odd Life of Timothy Green and is featured heavily in the new film The House with the Clock in its Walls which hits theaters this weekend. Pictured, Sam Soucy on front staircase.  
"Flashback Friday" is coordinated by the Newnan-Coweta Historical Society. If you would like a copy of a photo featured in "Flashback Friday" or if you would like to contribute a photo, please contact the Historical Society at 770-251-0207.