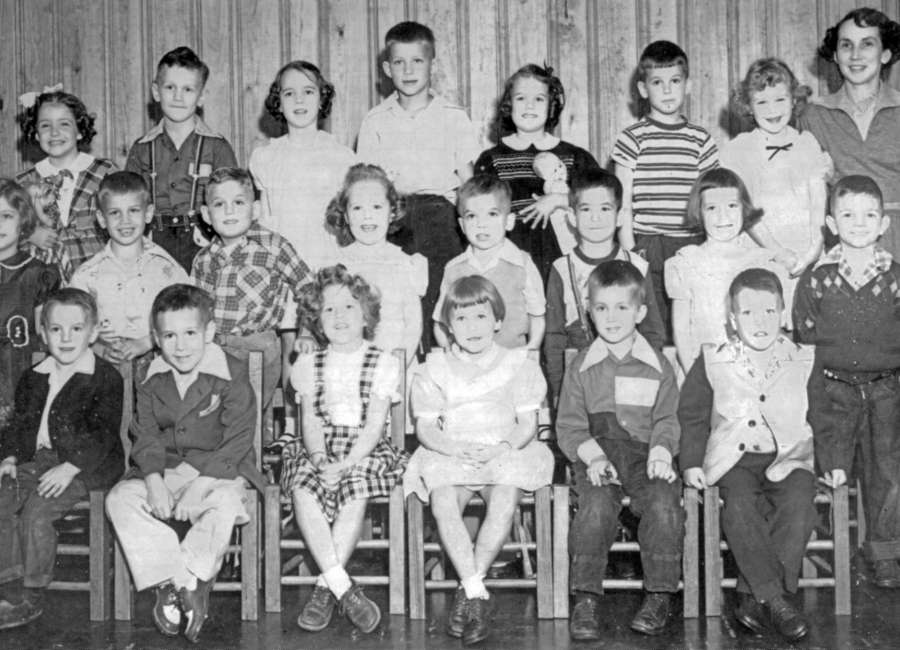 This photo provided by Mrs. Robert Herring is of the Jollitime Kindergarten class of 1951. 
Jollitime was located on Kellog Street near the present location of the Maggie Brown School building. It was operated by Mrs. Mills Tuttle in her home. Mrs. Tuttle is standing at back right.
The children are, from left, front, John Cureton, Joe McDonald, Dana Witcher, Mary Lawrence Smith, Tim Conner, John Smith; second row, Sally Powell, Jimmie Wilkinson, Bob Herring III, Kay Kitchens, Billy Alford, Rhodes Shell, Julia Alsobrook, Tom Jones; back, Sandra Robinson, Chip Cochran, Harriet Wilcoxen, Jerry Parks, Louise Fisher Cole, Jimbo Heflin and Melissa Sanders.
"Flashback Friday" is coordinated by the Newnan-Coweta Historical Society. If you would like a copy of a photo featured in "Flashback Friday" or if you would like to contribute a photo, please contact the Historical Society at 770-251-0207.