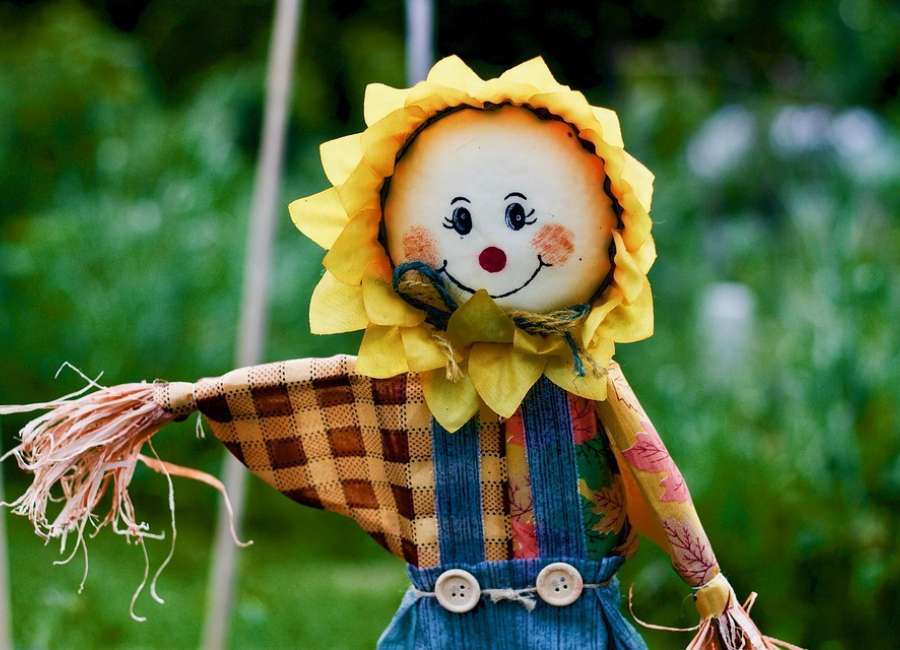 Hollywood is coming to Court Square – meaning some colorful cast of characters will be temporarily put on hold.

The City of Newnan Cultural Arts Commission was set to install decorative scarecrows under trees and on sidewalks around the downtown area starting today for their inaugural "Scarecrows in the City"contest.
Instead, the competition was pushed back two weeks as film crews take over part of the Carnegie Library and surrounding area.
Scarecrows in the City project co-chair Pamela Prange said they'll start installing the scarecrows Oct. 13.
"We have around 40-45 people and groups committed to the contest. We were all really surprised," Prange said. "We've got some super cute submissions. The Children's Connect Museum is creating some hay bale Minions on a surfboards. It's been a fun opportunity to put this together."
The scarecrows aren't the only colorful art that will be missing around the library and square during filming.
City crews will have to remove at least 15 of the fiberglass art installations beginning today, Prange said.
"The animals will be going to visit a real farm while crews film at the library," she said.
Prange assured the installation displacement is only temporary. She said the animals will return to downtown Newnan in mid-November.
Meanwhile, Scarecrow in the City organizers will allow more people to register for the competition and are looking for more sponsors.
Both entities must register online.
Potential participants should sign up at   https://form.jotform.com/DDorrell/scarecrows-2018-entry
Sponsor can visit  https://form.jotform.com/DDorrell/scarecrows-sponsor
There is no entry fee. Once assigned a spot, scarecrow designers could be in the running for a $100 prize in the following categories: Most Creative, Spookiest, Funniest, Best Theme and Most Creative Use of Materials.