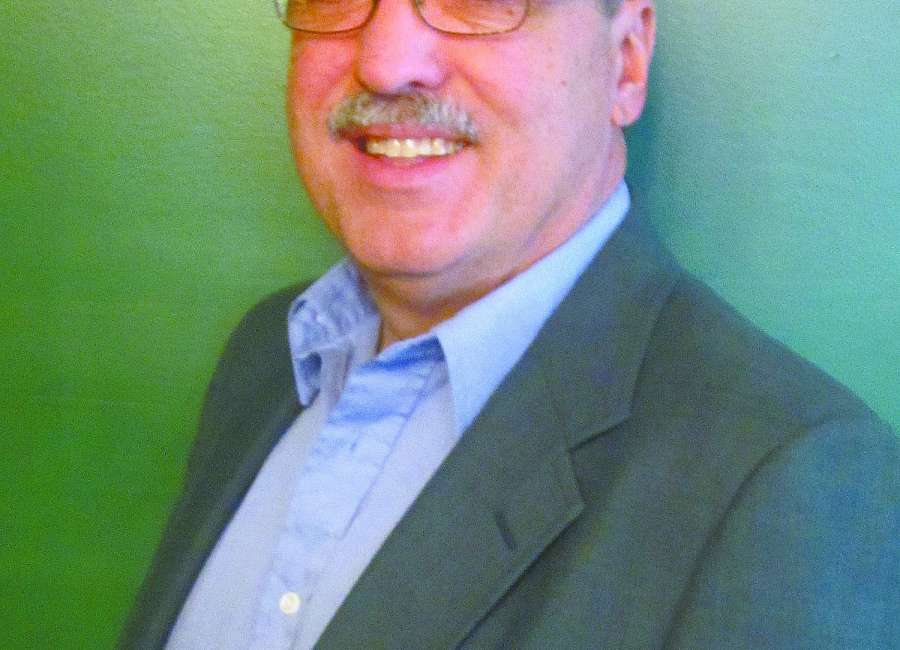 I haven't met Kiara Richmon, but I hope I get that opportunity.

Kiara is Coweta's newest Olympic athlete. The 16-year-old competitive gymnast has qualified to compete for the Jamaican National Gymnastics Team. You see, her parents, Patrice and John Richmon, were both born in Jamaica.
I think that is really neat and that it says something about the cosmopolitan place that Coweta County is coming to be. Coweta remains a welcoming community with those hospitable Southern manners, and our county now often is welcoming people from around the world.
We see it particularly in our medical community, which has practitioners from seemingly all over the globe. It is happening more and more in all aspects of life. Vaidas Krasauskas, pastor of Faith Creek United Methodist Church, is from Lithuania, and my friend, Henry Atem, the priest at St. George Catholic Church, grew up in Cameroon.
We see it in our own family. Lynn and I both have roots that run back to the settlers in this part of the world, but we have a niece whose husband is from England and a son-in-law from India.
"It's a Small World After All" has become more than a Disney song. It's reality for many of us.
From the beginning of the modern Olympic Games in Athens in 1896, the games have celebrated athleticism and the connections throughout the world that unite us all as human beings.
Kiara is far from Coweta's first Olympian. In the checkout line at the grocery store this week, I got a big hug from Mattline Render, the only Olympic athlete born in Moreland. She and I have been friends a long time, and our families go way back.
Mattline got started running as a fourth-grader at Grantville Brown Elementary School. Her skills took her to the 1972 Olympics in Munich – which were permanently marred by the murder of Israeli athletes.
Mattline helped out my church, Allen-Lee UMC in Lone Oak, with an Olympic-themed Vacation Bible School back in 2012. She attended, encouraged everyone and signed certificates for each VBS participant.
The centennial Olympics games in Atlanta brought lots of attention to this area, and there have been a number of Olympic contenders from Coweta in the intervening years.
Now it is Kiara's turn. She has qualified to compete at the Pan American Gymnastics Championships this month in Peru. She also will travel to the Dominican Republic for a training camp and to Qatar for the World Gymnastics Championships.
Kiara's coach, Coweta's own Cricket Shelnutt, is also part of this story. He will be working with Kiara and other Jamaica team athletes at the training camp and traveling with the gymnasts to Peru and Qatar.
The Jamaican Gymnastics Federation does not have the resources of the USA Gymnastics Federation. Cricket tells me there still is about $3,500 needed to ensure all the gymnasts who have made the Jamaican team can participate.
Contributions can be made by check, cash or credit card at Newnan School of Gymnastics. Contributions can also be mailed to Newnan School of Gymnastics, 4 Shenandoah Blvd., Newnan, GA 30265.
Anyone wanting more information on the Olympic effort can call 770–254–0637 or email newnangymnastics@aol.com
This is a worthy cause which will connect two of Coweta's own – athlete and coach – with their accomplished peers from around the world. I ran across some words by Dawn Fraser, an Australian swimmer and four-time Olympic gold medalist, which capture the unique role of the Olympic Games:
"The Olympics remain the most compelling search for excellence that exists in sport, and maybe in life itself."
Winston Skinner is the news editor of The Newnan Times-Herald. He can be reached at winston@newnan.com