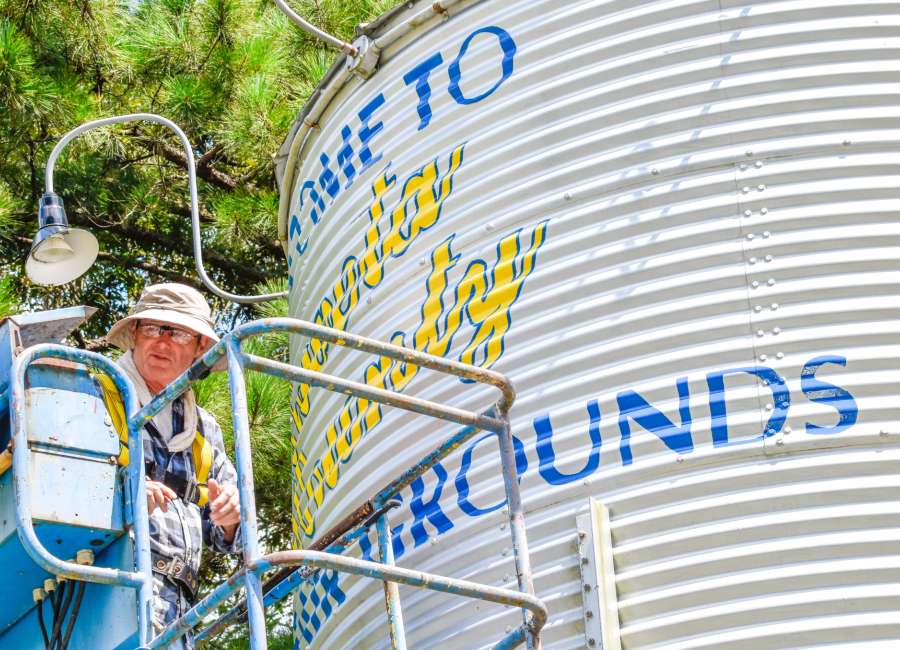 Danny Sewell touches up the paint on the silo that greets visitors upon their entry to the Coweta County Fairgrounds. 
Sewell estimated it was the first time in 13 years the silo was painted and will wrap up the project Thursday. 
The Coweta County Fair, sponsored by the Newnan Kiwanis Club, opens next Friday, Sept. 21, and runs through the 30th.