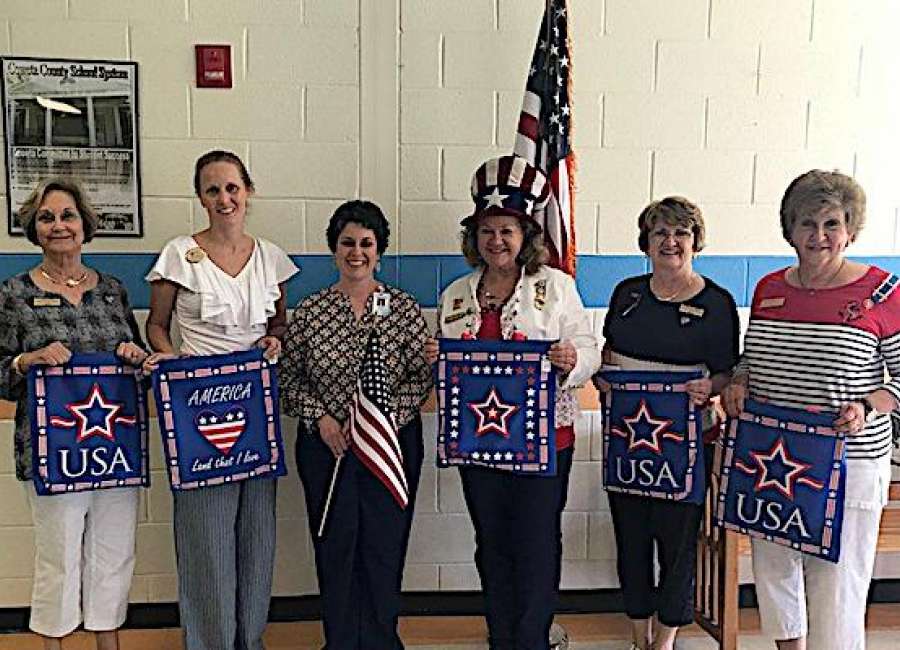 The General Daniel Newman Chapter of the National Society of the Daughters of the American Revolution delivered Constitution Week packets to every fourth grade classroom in Coweta County.

Julie Robe Yokum, Constitution Week chair, delivered 118 patriotic bags to the teachers and principals of 19 Coweta County elementary schools and three private schools. The bags contained teaching materials for the classes and pocket sized Constitutions for each student.
Constitution Week begins on Sept. 17 and was made an annual observance by President Dwight Eisenhower.
This is the 50th year that the local DAR chapter has provided pocket constitutions to each fourth grader class.