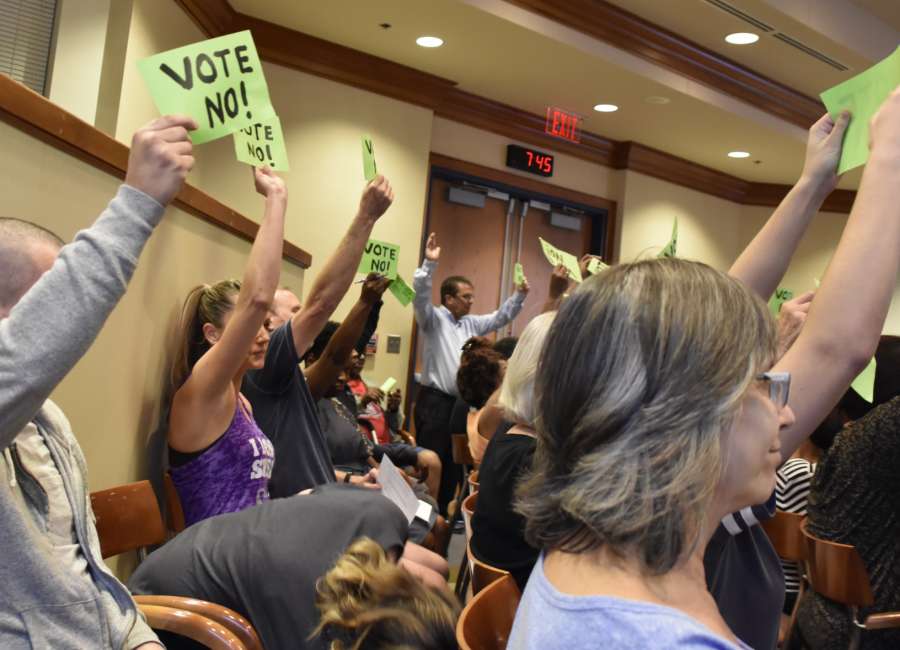 Greison Trail residents concerned about the possibility of more affordable housing in their corridor received a break from Newnan City Council.
Monday evening, the council unanimously denied a rezoning request on behalf of developer Mark White that would have allowed the construction of a 96-unit affordable housing complex.
Last July, White applied to change the zoning on the 19.85-acre tract for the development of Brookside At McIntosh – a 96-unit, townhouse-style apartment complex at the corner of Greison Trail and McIntosh Parkway.
The complex would have been built on the southwest portion of the property, while the other three tracts would be donated by White for the city's LINC project.
The property is currently zoned RU-2 (townhouse residential dwelling district). White sought to change it to RML (residential multiple-family dwelling) since the site topography would make it difficult to create a townhouse development.
In a neighborhood meeting conducted May 23, White met with several nearby homeowners to get their thoughts on the complex.
White presented a greenspace concept in the middle, showcased a playground and community building and agreed to extend a buffer around the property running 60 to 100 feet in depth, along with no rear entrance to the units.
Councilmember George Alexander asked White why he chose the Greison Trail area to develop the proposed apartment complex.
"We do affordable and tax credit housing," White said. "So we're looking for properties we think will be a good fit. We've also made concessions based on input."
Brown's Ridge homeowner Elizabeth Ray spoke to council regarding the concerns shared by her family and other residents – staying they're not against affordable housing, but concerned why their corridor seems to attract so much.
"We're pro-growth, but saturated with affordable housing," she said. "There are 506 units in our area and this is another set of 96 units. Affordable housing isn't the problem – but when it's concentrated in one area, that's when crime rises."
Shari Harrington, who lives on Brown's Ridge Drive, said she loves her neighborhood, but is concerned an additional 96 units will even further burden the school bus system – stating her middle school daughter's bus ride home is already an hour and a half.
"We're all for growth and diversity - just look out our community - but we're against taking the brunt end." she said. "(White) donates three tracts of land and gets the write-off while we get the problem."
Alexander made a motion to deny the rezoning based on the continued clustering of affordable housing in the area and the negative effect the development could have on property values.
Councilmember Dustin Koritko seconded the motion, citing the possible strain on emergency and school services.
Despite the land donation, the council voted down White's request 5 to 0. Mayor Pro Tem Cynthia Jenkins was not in attendance. 
Speaking after the meeting, Ray said she was grateful the council heard the concerns of residents.
"We're preserving our neighborhood and living to fight another day," Ray said.