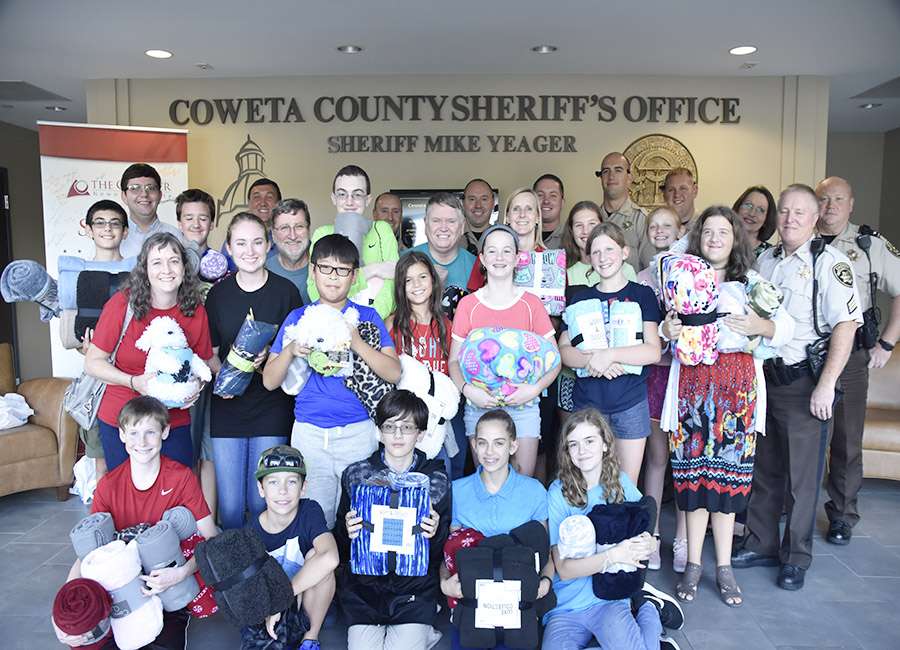 Members of Cornerstone United Methodist Church recently donated more than 70 blankets to the Coweta County Sheriff's Office.
Cornerstone member Judy Headrick said the church was inspired to collect the blankets to bring comfort to those who might find themselves in a unfortunate situation.
Rev. Scott Pickering said the idea was well received throughout the church and the collection began nearly five months ago.
"We're big on missions at Cornerstone, and this was a great way to get involved," Pickering said.
Over the course of several months, the group collected new blankets and on Sunday evening, the group met up with representatives from the sheriff's office to drop off the collection.
According to Capt. Warren Campbell, new, clean blankets in patrol cars are always in demand.
"Very few times do we get blankets of such good quality that families will feel comfortable and want to hold on to them," Campbell said. "With fall on the horizon and things getting cooler, this church has found a way into the community through law enforcement, so it's a win-win for everyone."
Lt. Col. Lenn Wood thanked the group for its donation, expressing gratitude from first responders for those who also seek to help the public.
"Any time we get involvement from the community like this, it reinforces that you're behind us and we appreciate it," Wood said.